14 Best Practices for Lineman Safety, Part 2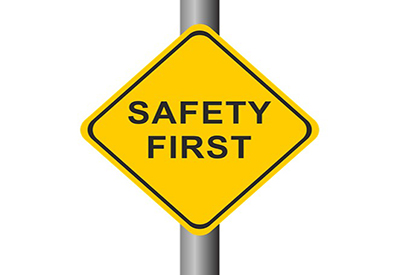 August 9, 2016
Appearing below is the second of two excerpts of a paper presented by Wilson Yancey Jr. at the 2016 Academy of Electrical Contracting's annual meeting in June: Cultivating Safety through Community: Training and Best Practices of the Electrical Transmission and Distribution Partnership. The academy was established by the National Electrical Contractors Association (NECA) in 1968 to recognize exceptional and outstanding service to the electrical contracting industry.
It was not so long ago that on-job injury and fatality information was held close to the vest by those of us in the electrical transmission and distribution industry. It was considered proprietary information, the kind of thing you didn't want your competitors to know about your company.
In 2003, executive leadership from our industry decided it was time to take the unprecedented step of joining together to move aggressively toward reducing or eliminating injuries and fatalities.
The descriptions of best practices that appear below were developed by members of a U.S. industry group, the Electrical Transmission and Distribution (ET&D) Partnership. Over time they have become the standard in the industry. The complete best practices, including helpful FAQs, appear online at http://www.neca-neis.org/docs/default-source/powerline/best_practices_with_faq.pdf?sfvrsn=2.
8. Insulate and isolate for the live line tool method on distribution lines
When working on energized lines, it's critical that workers are qualified and using proper equipment from insulated gloves and sleeves to rubber blankets, line hose, hoods and more. Moreover, remaining physically separated, electrically and mechanically, from the lines and at a safe perimeter to avoid the effects of induction can eliminate contact and electric arc flash injuries.
9. Rubber insulating PPE for the live line tool method on distribution lines
Specific to workers utilizing the "live line tool work method" or "hot sticking," this best practice details the use of purpose-built insulating tools to avoid direct contact with energized equipment.
10. Safety at heights — lattice towers
When working on lattice structures, it is critical that fall hazards are assessed including a full identification of the tasks to be performed as well as suitable anchorage points for those tasks; that proper 100% Fall Protection Equipment from ascent to descent and throughout the job is utilized; and that recue procedures are proactively addressed.
11. Safety at heights — wood poles
This best practice outlines the use of 100% fall protection equipment from ascending to descending and all points between such that an employee cannot fall more than two feet. It is also important that each structure be inspected prior to climbing and that rescue procedures are proactively addressed.
12. Insulate and isolate techniques for the rubber glove method
Through the use of protective equipment and appropriate I&I procedures, this best practice ensures the safety of qualified line workers using the rubber glove method while working on energized lines and equipment.
13. Rubber insulating PPE — for live line tool method on distribution lines
Addressing the safety of power-line workers using the "live line tool work method" or "hot sticking," maintaining a minimum approach distance (M.A.D.) will prevent electrical contact injuries and fatalities. This best practice also details when it is safe for a worker to remove rubber insulating gloves and sleeves.
14. Information transfer
Not all hazards are anticipated. By sharing information between Contractors and Host Employers, we can ensure that the most up-to-date information about a work site is known to all who might come into contact with it.
*****
By communicating these best practices proactively and consistently, our industry will continue to see a trend of decreasing injuries as safety efforts that once were novel become the norm. Effective, trained, empowered leadership will deepen those efforts, which bringing us to our training programs.
Part 1, featuring the first seven best practices, appeared in the July 19 issue of Electrical Industry News Week. 
---
Wilson Yancey is the Vice President of Safety, Health and Environment for Quanta Services, Inc., and was made a fellow of the Academy of Electrical Contracting in 2015. Read the entire paper here: http://www.necanet.org/docs/default-source/academy-papers-(by-decade)/yancey—june-2016.pdf.