Vickery Electric: Keeping it in the family for 94 years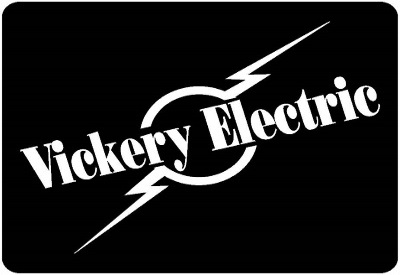 Vickery Electric was founded in 1923 by John W.T. Vickery and four generations later the company is still family run.
As Canada's oldest family owned electrical contractor Vickery Electric has a unique history. During the Depression Vickery Electric was approached by the local public utility to install the original street lighting system in downtown Whitby, Ontario. The project centered on creating jobs for individuals displaced by the Depression and to create a safer downtown environment. Nearly a century late Vickery continues to service the local Whitby area.
Vickery Electric has now expanded into new sectors of the industry, including Marine Electrical, Network Installation, Fire Alarm Installation and verification, Electrical Diagnostic Study and Lightning Suppression Systems.
Led by current C.E.O John T.G. Vickery the company promotes a customer first philosophy, open communication, and continued education. All employees of Vickery Electric are engaged in advancing their abilities right down to the C.E.O who also teaches at Durham College in Oshawa, Ontario.
Vickery Electric strives to reinforce partnerships with its clients through the company's teamwork throughout the planning, design and installation phases of each project. It is this quality of work that has allowed Vickery Electric to thrive for nearly a century. Beyond quality within the company there is also a significant focus on power quality in its Electrical Diagnostics Division.
Vickery Electrical initially established its Electrical Diagnostics program in 1989. For a decade, it was internally focused on enhancing its contracting divisions to ensure that all electrical installations were done to code and guaranteed perfect performance.
As demand for electrical diagnosis grew, particularly among local businesses, Vickery Electric expanded its diagnostic division to service the Southern Ontario region in 1999. Since then the program has expanded to include fault diagnostics across North America.
The program is based on recording voltage trends, dropouts, and power quality to accurately pinpoint the root cause of electrical issues. Vickery Electric's diagnostics can track transients to a millionth of a second. Their specialists can take continuous, instantaneous snap shots of each sine wave (both voltage and current) to diagnose the specific form of the issue, and to analyze the operating efficiency of the electrical system or device in question.
The most common issue effecting electrical systems is heat. Vickery Electric's diagnostic equipment can locate harmonic distortion, the factor used to locate damaging heat levels in electrical components
Diagnostic services typically monitor all voltage and current levels over a seven-day period, after which the data collected is analyzed. All the factors are displayed on easy to read charts, and technicians are available to ensure customers understand the faults and solutions.
http://www.vickeryelectric.com/