d'Armes Unveils Its New Light Fixture Cé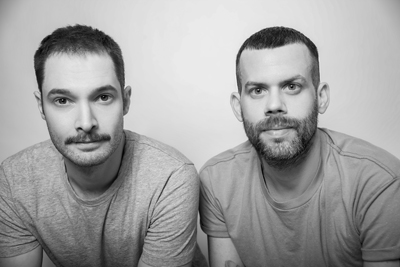 Apr 9, 2018
The Montreal-based brand d'Armes, behind which stands the duo of Alexandre Joncas and Gildas Le Bars, has unveiled its latest creation. Cé audaciously blends fringes and solid bronze revealing a well-rounded wall mounted fixture. The unique movement of the fringes brings a fluid effect, distinguishing this piece from previous collections, all the while remaining faithful to the minimalist look of candid lines present in each of d'Armes creations. By dimming the light, the fringes create a plush atmosphere. Cé will be presented to the public next week at Archiproducts Milano during the Fuorisalone, April 17 to 22, 2018.
Alexandre Joncas, designer and co-founder of d'Armes, describes the inspiration which led him to imagine Cé. "The inspiration came from Cécrops, who would be the first native, the founder of Athens according to Greek mythology. A way to honour First Nations."
Cé jostles the association between fringes and lighting by unveiling a classic revisited.
Technical specifications
• Solid bronze and rayon fringes (colour: verdigris)
• LED lighting (3,000K, 1,500 Lumens, CRI>90), dimmable
• Height: 100 cm (39″)
• Width: 25 cm (10″)
• Thickness: 20 cm (8″)
About D'Armes Luminaires
Launched in spring 2016 in a former costume workshop at the heart of the Chabanel textile district of Montreal, D'Armes Luminaires designs, manufactures and markets high quality light fixtures. Every lamp is an authentic creation associating a design and an impeccable finish to superior quality light. The founders of D'Armes Luminaires, Alexandre Joncas and Gildas Le Bars, fostered the common desire to create a local company that contributes to Montreal's artistic and creative vitality.
Alexandre, welder, neon bender and lighting craftsman, has mastered his work with metals and the assembly of electrical components. His studies in visual arts and his passion for design, architecture and music provide inspiration for the creation of unique objects.
Gildas, after having worked for many associations, studied in communications and conducted research in political science, joined in turn the world of lighting as production coordinator then director. He ensures client satisfaction and quality of the overall production process, and places great importance on the positive impact of d'Armes Luminaires on society and the environment.
D'Armes Luminaires' creations are inspired equally by Bauhaus and Brutalism, as well as by the New-Wave movement and the visual universe of science-fiction films from the 1980s. On a more technical level, d'Armes Luminaires uses green technologies such as LED and neon, which last a very long time, require little maintenance, and consume little energy. The use of materials such as bronze, stone, glass and neon confer durability and authenticity to each lamp. Each model can also be developed with various finishes, colours and dimensions, while offering adjustable levels of luminosity.
Each lamp is imagined and produced in the Montreal workshop. D'Armes Luminaires gives priority to suppliers from Canada to ensure impeccable quality. D'Armes Luminaires also works with designers and architects on request to light up special events, restaurants, showrooms, etc. In 2017, d'Armes was awarded an Archiproducts Design Award.
Learn more about d'Armes Luminaires: www.darmes.ca
Photos: Jean-Sébastien Sénécal