Respecting the Skilled Trades with Andrew Smith of Leslie & Palmer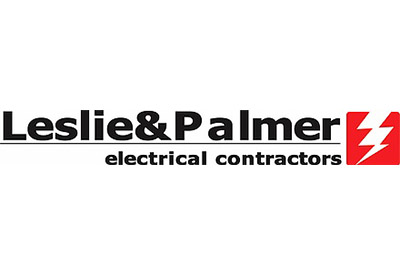 Apr 14, 2019
By Blake Marchand
At just 29, Andrew Smith is already a 10-year veteran of the electrical industry, working as a foreman for Leslie & Palmer Electrical Contractors, a unionized electrical contracting company out of Ajax, Ontario.
Smith began taking on more of a leadership role for Leslie & Palmer within the past two or three years, after beginning with the family-owned company as an apprentice. And now 10 years into his career, "it feels like it's been a few days."
Coming out of high school Smith was leaning towards a career in graphic design and wasn't initially considering a career at the company owned by his father. But Smith noted he had a hard time figuring out exactly what he wanted to do. And as it is for many teenagers, the task of setting his career path at such a young age was a daunting one. However, his father brought home a union career pamphlet and Smith thought a future in the electrical industry could be intriguing.
"I know how hard it is at 17 to figure out what you want to do with the rest of your life. I was lucky to have my dad take me under his wing, and it worked out."
Smith said he had to learn quickly on the job, "it was a real culture shock, going from high school into construction — it's sink or swim when you're trying to make a living," he said.
Smith admitted he didn't like it at first, "it's hard to get excited about something you know nothing about," he explained. However, as he learned his trade and felt more confident, the job became more rewarding.
Smith has been a licensed electrician for five years now, though a lot of his work as a foreman is serviced based and client facing.
He explained that because he has a vested interest in the company, he has really pushed their sales and managed to establish a solid client base. For him it is more than a 9-5 job.
"I get to see it from start to finish," he said. "You really get a sense of accomplishment when you finish a job and you don't lose any money, and everyone is happy."
Smith said they are fortunate to have a variety of jobs throughout various sectors of the industry, which keeps things interesting. And on the more monotonous jobs, he makes sure to rotate employees through so that they don't get bogged down with repetitive tasks.
"When you have skilled workers with 5000 lightbulbs to change, it pays the bills, but it can be a bit monotonous."
"It's great to get paid to change a lightbulb," he added, "but not when you're doing it for six weeks straight."
"The guys I work with are young and they're skilled," he said. So, it really makes a difference when you can utilize their skills and keep things interesting by varying the work. This is true of any line of work.
Smith said Leslie & Palmer also does some high-voltage work and underground cable pulls, which requires a little more skill than a standard retrofit. They also do quite a bit of institutional work, small lab renovations and classroom retrofits. These projects Smith said can be a good training ground, Smith said. When you are working at a university or in a public space there are generally a lot of people to work around, requiring added patience and flexibility. "Especially in universities," he said. "There are so many people you've got to have patience. If you go around causing a scene it doesn't help you in the long run. Being polite and having a nice smile can make someone's day."
When asked about dealing with challenges on the job, Smith discussed an underground cable pull. Tension was building up on the winch and he and his team were becoming frustrated with the project.
"Sometimes it's best to step away, think about it, and come back with a clear head," he said. "Getting frustrated is reasonable but acting frustrated doesn't help anyone — and that goes for life as well."
Smith said it is easy to stay competitive as a small company without too much overhead. They are a small close-knit four-man group who have known one another for a long time, and they get along well. Their median age is around 30, Smith explained, and they all have or are starting young families. All this contributes to the success of the company. "They're a little more passionate about their work," said Smith, adding that because they get along well and have young families to support, "it gives a little extra incentive to do the work right."
With respect to the broader industry, Smith noted there can be a lack of understanding or respect for skilled labour. Ontario's new "Open for Business" legislation, undercuts safety in the skilled trades, he explained. For example, employers were previously required to post labour laws so their employees can educate themselves on their rights as workers. Under the new legislation that is no longer a requirement.
"I have a hard time believing that's good for business. How does that help workers? Who does that help? How does it help save money?"
"That attitude from people outside the industry — making things more advantageous to employers — is frustrating."
Smith stressed that taking care of your employees, ensuring they are safe, happy, respected, etc., has a correlation to the success of any company; specifically, in the labour-intensive industries where workers are putting their bodies on the line and working in dangerous situations.
In terms of industry advancements, Smith said "power tools are fantastic these days."
For example, he noted, Milwaukee Tools make a bandsaw that can be run with one hand, which makes cutting conduits much more efficient. Lighting technology has also come a long way, with simple things like insta-fit bulbs and plug and peel lamps.
As for advice for other small business owners in the contracting industry, Smith said, "You get what you put into it. How much effort you put into something reflects the result. Try your best and make sure you're educated on your craft."
Blake Marchand is Assistant Editor, Panel Builder & Systems Integrator.