Cara Backman from Franklin Empire Discusses Marketing and the Benefits of AD Membership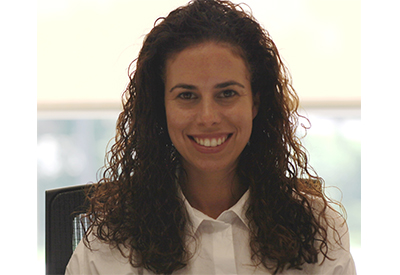 Feb 24, 2020
By Blake Marchand
Founded in 1942, Franklin Empire is Canada's largest independent electrical distributor. Not only that, but they are a family owned and operated company. That distinction puts them in a unique position to offer their clients the customer service and attention to detail of a small operation, while boasting the purchasing power of a corporate outfit. Their membership with Affiliated Distributors (AD), North America's largest wholesale buying and marketing group, only enhances their ability to meet their customer's product and service demands.
Being an AD member provides a number of benefits for Franklin Empire, among those is the FE Rewards Powered by AD Rewards program. The program allows customers to earn points with their purchases that can go towards an extensive reward catalogue. As Marketing Manager Cara Backman noted, it creates an added level of loyalty for their customers. "It's a 'thank you' for doing business with us," she added.
"They're very happy with it – holiday time is busy, and our customers are using it not just for personal use but for their company Christmas parties. It's a nice perk for them to get the things they want while they're buying what they need."
As a family run organization, Franklin Empire has a vested interest in providing a high level of service and rewarding customers for their loyalty. FE Rewards Powered by AD Rewards allows them to show that appreciation as well as cement the long-standing relationships required to be successful in this industry.
Franklin Empire has long seen the benefit of organizations like AD and programs like FE Rewards (Powered by AD Rewards). They have been a member for 27-years and have participated in the rewards program since the it was introduced in 2013.
"It gives us the tools to compete in the marketplace, to take advantage of marketing programs that benefit our customers, and our company internally – the biggest value is sharing best practices with other distributors that are similar to us across North America."
FE Rewards Powered by AD Rewards, ultimately provides an added level of engagement and benefit for their employees while also strengthening the Affiliated Distributors network.
"We are able to strengthen our partnership with the participating AD manufacturers through joint marketing that influences our buying and selling choices."
"AD has played an important role in getting this program out in an easy and professional way," commented Cara, adding, "supported by exciting promotions for our customers, they've been great in helping us offer the best programs for our customers and inside sales."
As a marketing manager, Cara singled out a few areas Franklin Empire focuses on to find success. E-commerce and online marketing are key in the current market, she noted. Customers want convenience and the ability to purchase products how they want to buy. Whether that's in-store or online. Another key for her is brand awareness. This ties into AD's new marketing approach with their affiliated members. Member companies can personalize their branding while still featuring the distinction of being 'Powered by AD Rewards'. Allowing members to strengthen and maintain their brand messaging across the board.
Cara is part of the fourth generation of her family to work at Franklin Empire. After earning a degree in commerce from McGill University, she found quick success working outside the industry before joining the family business in 2006. And after 14-years, she is no doubt poised to help lead the company into yet another generation.