Legend Power Systems Lead Engineer, Mark Petersen on their Flagship Product, SmartGATE
Feb 24, 2020
By Blake Marchand
Legend Power Systems is an innovative Canadian company headquartered out of Vancouver, B.C. Their flagship product, SmartGATE, is a power management solution that analyses and auto-corrects building power challenges while improving energy efficiency. Electrical Industry News Week was able to catch up with Legend Power's lead engineer, Mark Petersen, to gain some further insight into the product.
Petersen is a professional engineer with 20 years of experience in power conversion, developing technologies, and leading engineering teams. He has been instrumental in the ongoing development of Legend Power Systems' solution offerings. Petersen is also an active member of the broader industry as a member of IEEE (Institute of Electrical and Electronic Engineers) and AEE (Associations of Energy Engineers).
Petersen has been with Legend Power Systems for over 10 years. Throughout his career, he has focused on developing innovative products and bringing them to market.
The SmartGATE is designed to regulate the voltage coming from the grid within an optimal range for a particular facility's equipment as the grid's regular operating conditions fluctuate. In November of last year, Legend Power introduced SmartGATE Insights™, which is built into new SmartGATE systems and is also available as a stand-alone device. Insights collects and analyses power quality data, providing a Power Quality Index – essentially giving end-users a 'diagnosis' of their facility's power quality health. Overall, the system can potentially reduce power consumption and cost by 8%. Another key feature is providing a layer of protection as the grid transitions to support the growing demands of smart buildings and the future of electrification.
In the interview below, Mr. Petersen goes more in depth into how SmartGATE works and the benefits it can provide.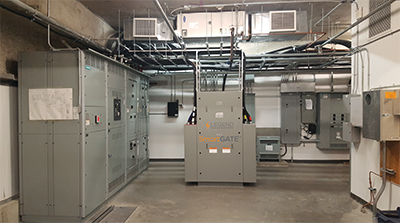 Can you touch on how SmartGATE addresses phase unbalance? How does it manage voltage sags?
The SmartGATE is a three-phase system but regulates the voltage on a single-phase basis. With this capability, it is possible to significantly improve the balance of the phases. Sags and swells are managed in a similar way, with a high-speed control loop that allows the system to rapidly react to changing power quality conditions in the facility.
Similarly, if a facility experiences a power surge on the load side, how does SmartGATE mitigate damage to facility equipment?
The SmartGATE is installed at the service entrance for single-service facilities or in multiple large distribution panels in large, or very large facilities with multiple services. The system cannot directly prevent a load-side disturbance at a piece of equipment, but it will mitigate the effect as it propagates back to the point of installation, and will help to prevent it from spreading to other circuits that feed from the SmartGATE system.
Is there an industrial application to SmartGATE?
Absolutely, yes. A SmartGATE installation can be very compelling in an industrial setting. Traditionally, industrial applications have been served by existing and mostly discrete power quality systems. When cost is not an object (due to the very high cost impact of impacting production), these systems have done well. The key innovation with SmartGATE is that we have taken this concept into a single product and made it cost-effective for the residential and commercial sectors, which have not been addressed in the past for either energy savings or power quality.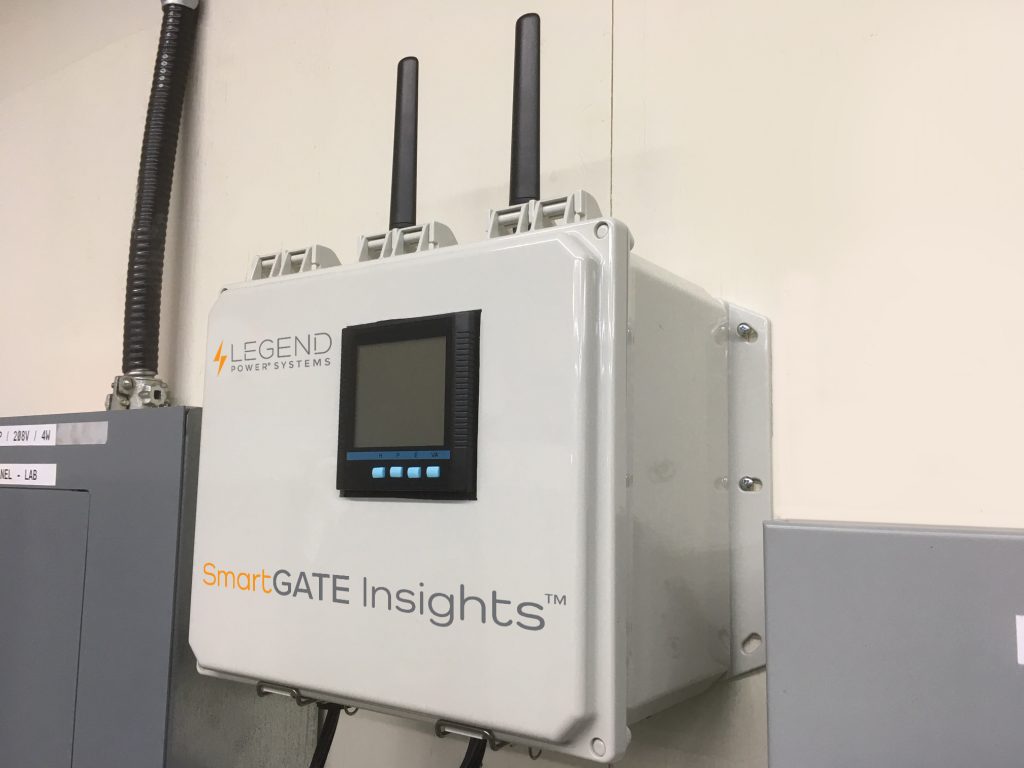 What about SmartGATE Insights™? Is the data collected automatically applied to optimize the system? Or is it more for the end user to better understand energy consumption/system performance?
Legend Power Systems uses a two-part, data-driven process. First, we diagnose the problems with the SmartGATE Insights™ system; then, after a 90-day period of data collection and analysis, we propose solutions with SmartGATE systems, where appropriate.
This data-driven approach utilizes the customer's data and Legend's vast experience in this space to make better decisions for their building's electrical environment and to see where and how effectively their energy is being used.
Once a SmartGATE system is installed, they can continue to have the same visibility – plus the experience of having the power quality protection and energy savings of SmartGATE, along with ongoing detailed reporting on the savings and protection the system provides in real time.
How does it make sense from an ROI perspective?
The SmartGATE is able to provide significant value by improving power quality, reducing energy usage, and providing key operational data and metrics. Customers put their own value on the peace of mind that comes from having a unique power management platform that "reshapes" the power they're sent into the power they need.
What's next for SmartGATE?
The SmartGATE is continuing to evolve. A building with SmartGATE installed at the service entrance has a distinct advantage compared to a regular building. A SmartGATE building can actively reduce their risk and waste exposure from the grid today. In the future, the SmartGATE platform will allow easy tie-in to local renewable resources, backup power and electric vehicle infrastructure. Having an advanced smart connection at the service entrance facilitates any of these, both from a tie-in and technical perspective.
Anything else you would like to add?
Everyone in the "buildings" space today – whether a building owner/manager, ESCO or service provider – deals with a lot of uncertainty (climate-driven resilience issues, utility rates, electrification, government policy change, emissions compliance and changing customer attitudes). The SmartGATE platform can't stop change from happening, but it can ensure that those responsible for buildings are as 'future-ready' as possible.