Discussing EV Charging in Multi-Residential Buildings with RVE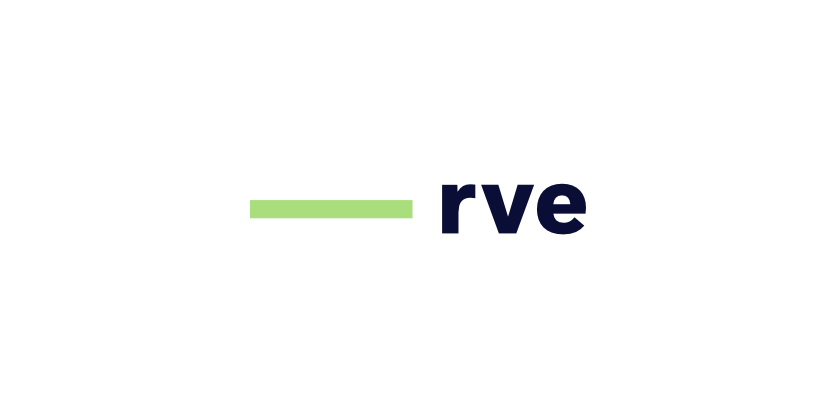 Sept 25, 2020
By Blake Marchand
RVE (Recharge Véhicule Électrique) was founded by David and Marie-Pier Corbeil in 2015 with the goal of advancing the adoption of EV charging, particularly in the multi-residential building space. The company branched out to further support education of EV infrastructure with Murbly.com.
"Murbly is a volunteer platform with a whole team dedicated to helping condo owners, boards and associations pass EV charging regulations to get them installed," explained RVE Marketing and PR Manager, Tatiana Ramirez.
"There's a huge need for education because MURBs (Multi Unit Residential buildings) are complicated and EVs are evolving, chargers are evolving, and regulations are changing. So, he (David) actually developed a marketing/educational branch strictly for consulting."
For their hardware line the company utilizes traditional distribution models. They have distribution across North America and are happy with the uptake they are seeing with their product. Although, education remains important to the company as there's plenty of work to be done on the EV/EV charging front.
"If people don't know what's going on or how to do it… a lot of myths are going to continue to be brought forward," said Ramirez. Which is a major impact to the adoption of EVs because it is such a long process when it comes to seeing the results of wide scale adoption. That's where education becomes so important.
EIN spoke with Ramirez to highlight some projects they are working on and display what EV charging infrastructure looks like for multi-residential buildings.
Their DCC product range has an interesting feature designed to limit the amount of energy consumed. Essentially, the system monitors the energy consumed by the home and de-energizes when there isn't enough power to support the home's regular load and automatically re-energizes when the demand decreases. In doing so, the unit doesn't increase the load capacity of the building. Which, for some of the projects Ramirez discusses below, is crucial.
They have a project in Atlanta for low-income housing where the state has a regulation that for new construction, 25% of parking has to be EV enabled. The major restraint for the project was budget. The developer reached out to RVE with the stipulation that the solution could have no recurring fees.
"There's 160 units for 160 parking spots, every single unit and parking spot will be EV ready so there's not going to be a charger installed at the parking space but all the backend infrastructure will be there and no loads will be added once the building hits 100% EV ownership. That was a really cool project, which is set to deliver at the end of this year/early next year."
"Every unit will have one charger billed directly to their account," she noted.
Highlighting RVE's ability to work around project constrains again, Ramirez discussed a 105 unit rental building on the Montreal North Shore: "they came to us extremely late (its set to deliver in 2022) all their plans had been set but they wanted EV charging," she explained, "again we had to deal with constraints of electrical capacity – they didn't want to spend a lot of money to increase the service put into the building – what we did here was two of our guys looked at the parking lot and we actually built a wall between two posts and housed the EV chargers there. We didn't have to take parking spaces away to make the electrical room bigger. Again, 100% EV ownership won't add any extra load to the building."
One of the more impressive aspects: "The whole project went up in three weeks."
The last project Ramirez highlighted was a downtown Montreal high rise, "34 floors of a high-end sport complex, all of the electrical meters are on the roof – they're set to deliver in 2023."
The project was an existing build and a high-end unit, so they client essentially left the project to RVE with few constraints.
"We did a hybrid solution, certain units that are close enough to the ground floor are going to get secondary meters added to them – which is a Hydro Quebec accepted way of adding EV charging if the meters are too far. For most of the floors we're actually running wire all the way down from the 35th floor to the parking spaces because there was no electrical capacity available."
"The installation is obviously going to be more expensive," Ramirez said, but it was complex project where they also had to accommodate the sport complex visitor parking.
Ramirez explained that when RVE is working with developers they are going to recommend the best product/solution for the specific project even if it doesn't happen to be RVE's hardware line. Ramirez noted there are some great products and solutions out there. Part of their company's ethos, which relates back to the formation of Murbly – is a dedication to the advancement and adoption of EVs and EV technology.
"Our whole objective is to get the building electrified, we have partners that we work with, if we're not the best fit," she said. Essentially, they are looking for a solution that works for the developer.
"It's a route that has the most impact on the industry as whole."
"There's a lot of misconceptions with EV charging, our goal is to get more people comfortable with the scenario," and ultimately break down barriers to EV adoption.
Go HERE for more information on RVE
Go HERE for more information on Murbly