Celebrating a Canadian Sustainability Hero: Carolina Gallo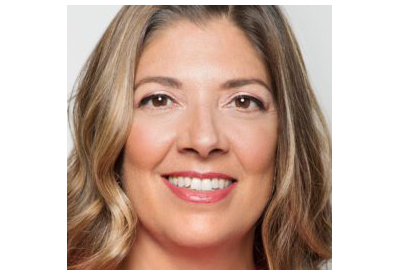 August 30, 2021
By Line Goyette
Among the recipients of the 2021 Clean50 Awards announced last month is Carolina Gallo, Vice President Government and Institutional Relations Canada, for Hitachi ABB Power Grids Canada. We reached out to Gallo, about the experience. But first, a little about the Clean50 Awards.
These annual awards recognize Canadian leaders in sustainability for their contributions over the prior two years. Created by Delta Management, Canada's leading sustainability, ESG and clean tech focused search firm, the awards recognize remarkable and inspiring leaders and try to connect these leaders in order to bridge those gaps, and build connections that might not otherwise occur.
"We felt that the challenges facing Canada could not be resolved by anything less than a collaborative, all-out assault on every element of the problem," the company says. "We had noticed that organizations and industries tended to operate in their own individual silos, and often failed to connect to others from different silos where there might be transferable solutions, skills and knowledge."
In Carolina Gallo's day job and other positions at organizations throughout Canada, she drives campaigns to advance sustainability. She has been involved in teams building diversity and inclusion policies for the Maritime Link, promoting electrical infrastructure to decarbonize cities as Chair of the Canadian Urban Transportation Research Innovation Consortium, and working with First Nations to establish microgrids, such as the Fort Chipewyan microgrid/battery storage/solar project with ATCO and 3NE. Carolina ensured industry support for the Pan Canadian Electric Bus Demonstration and Integration Trial promoted by CUTRIC, the first project in the world to design, develop, and integrate battery electric buses with charging systems that can operate interactively with different industry OEMs.
We asked Carolina to tell us what this award meant to her:
"At the core, I am hyper grateful for the nomination and winning the award in 2021, which according to Delta was a record year for submissions… the number I heard was over 9,000 files were proposed and this was a first for Gavin Pitchford and Delta Management Clean50.
"Humility and gratitude remain the order of the day since it is thanks to women leaders in the industry like Dr. Josipa Petrunic, the CEO of CUTRIC and to mention a previous boss, Nathalie Pilon. I would also like to underline the contribution of an esteemed colleague at Hitachi ABB Power Grids, Elizabeth Kollross, who supported the coordination with our customer for the submission of their microgrid project in Alberta, the utility ATCO, and the First Nations communities represented by 3NE.
"It is thanks to Elizabeth, with her outreach to our customer and community partners, who agreed to share that this great story of sustainability and our technology collaboration was submitted alongside my individual nomination as Honoree 2021. I was very lucky to have such generous colleagues who collaborated like that."
What's the take-away from this nomination process?
"Strong women who are authentic leaders encourage other women around them to reach further heights," says Carolina.
"The sustainability challenge of the energy transition makes behaviours of collaboration and trust imperative, and this is what the Canada Clean50 does."
Find out more about the awards
Clean50 individual award winners are selected from 16 categories that transcend industries, academia, government, thought leaders and advocates, and are based on accomplishments delivered over the prior two years. Learn more here.
Line Goyette is Managing Editor of Kerrwil Publications' Electrical Group.