The IDEAL National Championship is Back… And Bigger than Ever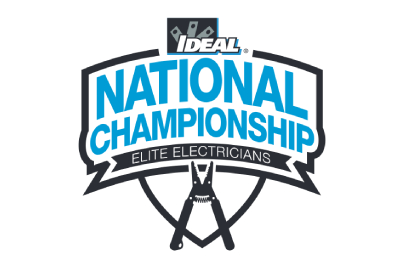 April 12, 2022
In March of 2020, the "stop" button was pressed all over the world. But after a two-year hiatus, the IDEAL Nationals are back in Canada, and we couldn't be more excited!
IDEAL Canada is pleased to announce that the 2022 IDEAL National Championship qualifying round starts April 18th and will run through October 7th. For Canada's third year of 'Nationals', IDEAL is cranking up the heat! We'll be running larger events with bigger prizes, sending 10 winners to Tampa, Florida this November to compete at the Championship Weekend!
At the Championship Weekend, competitors will be treated like rock stars, while competing for the chance to win incredible cash prizes. There will be many opportunities to qualify in 2022 – Canada will be divided into three official regions, and IDEAL will be sending 10 challengers to Tampa.
The Nationals are an electrifying series of qualifying round matches that take place at distributors, schools, tradeshows, contractor locations and union halls across Canada. Competitors (electricians, electrical apprentices and students) are tasked with a wiring challenge, utilizing IDEAL tools and supplies, that they complete while racing against the clock. The competition culminates in the Championship Weekend where the winners from each region face off against their peers from across North America in a series of progressively more difficult electrical skills challenges. Ultimately, the most skilled electrician is crowned National Champion, a title that comes with accolades – and a payday of $60,000 USD.
NEW CANADIAN REGIONS
In 2022, Canada will be home to three regions, with a total of 8 regional qualifying spots up for grabs. These spots will be awarded to the individuals (in each region) with the fastest recorded times in their category – "Professional" or "Student/Apprentice". Contenders can compete at as many events as they like, to put forth faster times.
Region A (CANADA WEST)
Province: British Columbia, Alberta, Saskatchewan & Manitoba
Qualifiers: 1 Pro and 1 Student/Apprentice
Region B (CANADA CENTRAL)
Province: Ontario
Qualifiers: 2 Pros and 2 Student/Apprentices
Region C (CANADA EAST)
Provinces: Quebec & Atlantic Canada
Qualifiers: 1 Pros and 1 Students/Apprentices
NEW! BATTLE OF THE SCHOOLS AUTOMATIC QUALIFIER
A highlight of National Championship, the Battle of the Schools is an exciting event designed to showcase the technical abilities of Canadian electrical students and draw attention to careers in the trades. Because of its popularity, this year there will be TWO competition periods – Spring and Fall. Schools are divided into four Canadian regions and for the first time ever, the apprentice winner of Battle of the Schools will automatically earn a spot at the 2022 National Championship Finals in Tampa, Florida.
NEW! IBEW / UNION HALL – APPRENTICE AUTOMATIC QUALIFIER
One apprentice from the IBEW will go to Tampa to represent their fellow brothers & sisters for their chance to win up to $40,000 USD! The fastest apprentice of all the combined qualifying events held at an IBEW union hall will go to Tampa to compete! The winner will be announced the week of October 10th, 2022.
The 2022 IDEAL National Championship action starts April 18th! If you'd like to get involved as a competitor, visit the IDEAL Nationals website to register and find events in your area.
If you are a distributor, educator, or contractor interested in learning more, or want to host an IDEAL National Championship qualifying event at your location, contact IDEAL's National Championship Coordinator, Monique Hinds at monique.hinds@idealindustries.com.