Alberta Energy Savings for Business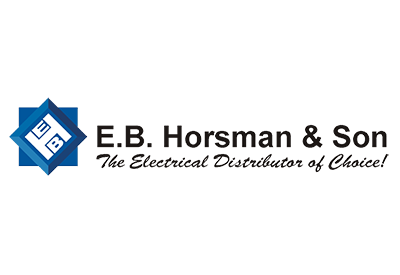 September 28, 2022
Overview Of The ESB Program
The Energy Savings for Business Program will help eligible Alberta businesses reduce emissions, decrease operating costs, grow their operations and become more competitive, while creating skilled jobs and boosting economic recovery.
Recognizing that time is money to Alberta's businesses, the program will offer streamlined applications, quick turnaround times, expanded technology lists and clear, timely, comprehensive information. ESB will give businesses fast access to incentives for cost-effective efficiency measures:
Up to $250,000 is available per project
Up to $1 million per parent company is available to cover the cost of products and services.
Minimum incentive amount of $500 *NEW
The readymade menu of incentives will save companies time and money in developing their projects.
PRODUCTS ELIGIBLE FOR INCENTIVES:
A wide range of cost-effective high efficiency products and onsite energy generation technologies are eligible for incentives through this program:
Compressed air measures
Process heating
Refrigeration
Food service equipment
HVAC
Motors and drives
Water heating
Combined heat and power (CHP)
Lighting systems
Building envelope and windows
Geothermal
Agricultural lighting
Waste energy recovery
Solar air heating
What the new incentives are all about
BUSINESSES ELIGIBLE TO PARTICIPATE:
The program is designed to support the more than 160,000 small- and medium-scale enterprises in Alberta. All business and non-profits serviced by an Alberta electric utility are eligible, except for residences, some new construction projects, municipally, federal and provincially owned buildings, publicly funded institutions and Large Emitters —as defined under Alberta's TIER regulation. If you are a TIER regulated company, but some of your facilities don't fall under the regulations, like your head office, they may be eligible for incentives.
Individual businesses
Non-profit organizations
Co-operatives
Private schools not eligible for government funding
The common spaces and equipment in multi-unit residential buildings
Farms registered as a business.
For projects to be eligible, they must occur at facilities located within Alberta, meet project timeline requirements and follow the criteria outlined in the Participant Terms and Conditions.
Download the ESB Brochure and share with your clients or organization. IMPORTANT PROGRAM DOCUMENTS APPLICATION PROCESS AND CHECKLISTS PROGRAM GUIDES AND INSTRUCTIONS
WHERE TO GO FOR QUESTIONS OR SUPPORT
Their resources page has videos, checklists and any program information you might need.