Guide to the Canadian Electrical Code, Part 1, 25th Edition– A Road Map: Section 76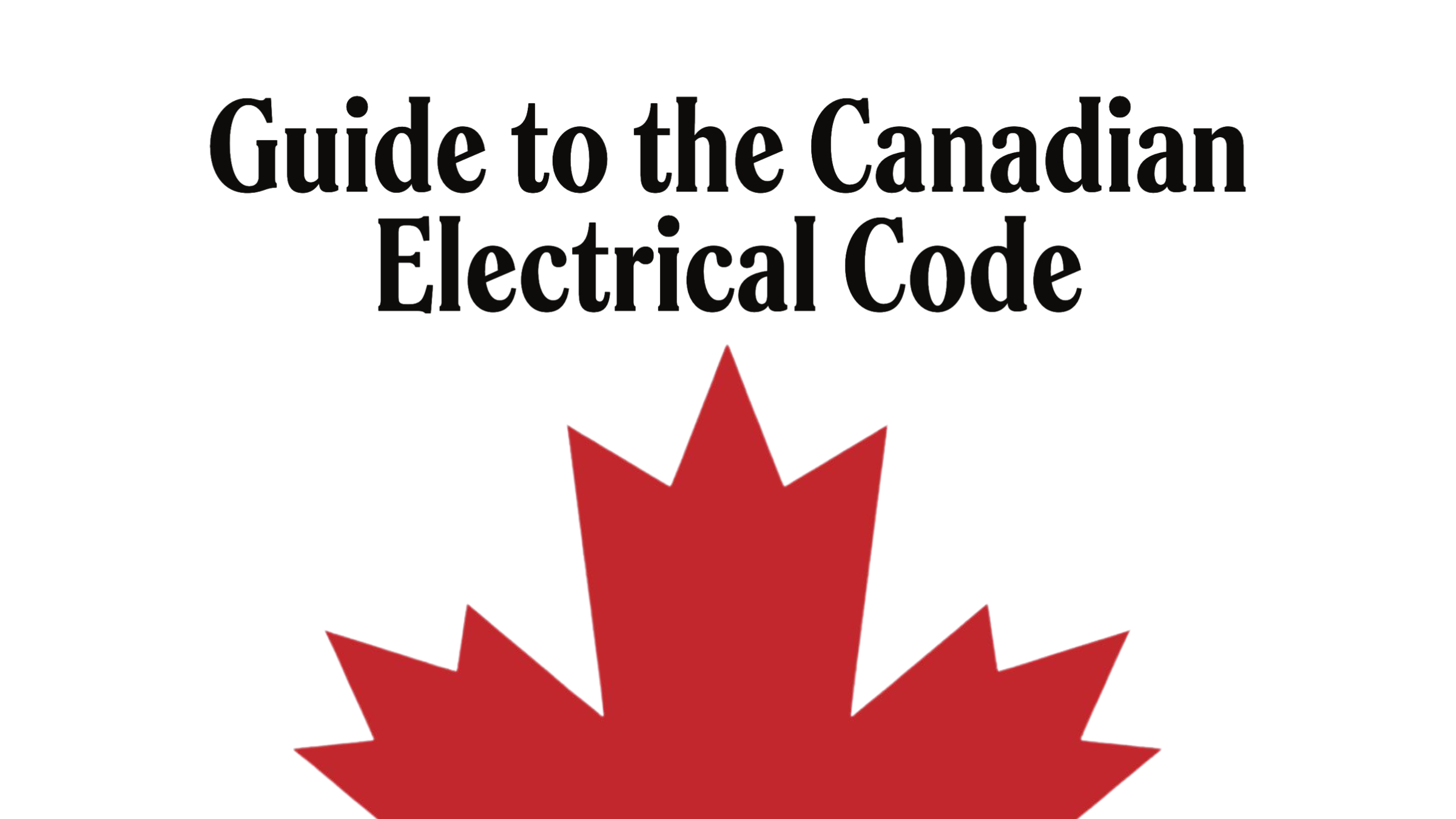 December 12, 2022
Section 76 — Temporary Wiring – 25th Edition
(The 25th Edition of the CE-C, Part I, (C22.1-21)* is available from CSA Group. This discussion of Section 74 is based on the 25th edition.)
Sometimes it is impracticable to follow the rules for permanent installations when installing temporary wiring for construction or demolition projects. In many instances, the wiring needs to be portable, flexible and easily modified. In addition to this Section, Appendix G references Section 5.6.1.9. (3) of the National Fire Code of Canada, 2015, Temporary Electrical Installations on Construction and Demolition Sites.
Rule 76-000 notes that this is a supplementary or amendatory section of the code and applies to temporary wiring installations for buildings or projects under construction or demolition and experimental or testing facilities of a temporary nature. Section 76 does not apply to temporary installations in amusement parks, midways, carnivals, film and TV sets, TV remote broadcasting sites, home shows, live theatre, and travelling shows that are held indoors, outdoors, or in tents, which are covered by Section 66.
Rule 76-002 requires that conductors be:
Section 12, rules 12-402(1) or 12-406(1) and power supply cable or flexible, outdoor, extra-hard usage cord Conductors.
10-116.
Sections 6, 10, and 36 for service conductors; and
Rule 76-004 requires that all grounding and bonding be in accordance withSection 10.
Rule 76-006 specifies that where service entrance equipment is installed outdoors, it must be:
accessible to only authorized persons,
lockable,
protected from weather and mechanical damage, and
not exceed 200 amps mounted on a single pole.
Rule 76-008 provides that distribution centres:
Have adequate capacity and number of branch circuits in accordance withSection 14.
Be of weatherproof construction or installed in a weatherproof building;
Be mounted in an upright position.
Rule 76-010 requires that feeders supplying distribution centres be:
Installed armoured cable or equivalent,
Installed in outdoor, extra-hard usage flexible cord or power supply cable containing a bonding conductor in accordance with 12-402(1) or 12-406(1) for a portable distribution Center,
Protected from mechanical damage and
Protected with suitable over-current devices and a disconnecting means.
Rule 76-012 governs the installation of branch circuits and requires that:
Non-metallic-sheathed cable be installed in accordance with Rules 12-500 to 12-526,
Lighting branch circuits be kept separate from power branch circuits,
luminaires or lampholders be of a type and installed in compliance with Section 30,
The connected load of each lighting branch circuit may not exceed 80% of the circuit breaker rating in accordance with Rule 30-104,
Power branch circuits be provided with separate circuits for:

Motors sized and protected in accordance with Section 28,

Known loads limited to 80% of the rating of the circuit breaker,

General-use receptacles with the breaker not exceeding the rating of the lowest-rated receptacle.
Rule 76-014 specifies that temporary installations must be separate and not interconnected with any circuits of the permanent installation without special permission as per Rule 2-030.
Rule 76-016 states that all CSA configuration 5-15R or 5-20R receptacles be protected by a Class A GFCI.
In the next installment, we will be discussing Section 78 – Marine Wharves, Docking Facilities, Fixed and Floating Piers, and Boathouses.
---
Source: CSA C22.1:21, Canadian Electrical Code, Part 1 – Safety Standard for Electrical Installations. © 2021 Canadian Standards Association. Please visit store.csagroup.org. With the permission of CSA Group, material is reproduced from CSA Group standard CSA C22.1:21, Canadian Electrical Code, Part 1 – Safety Standard for Electrical Installations. This material is not the complete and official position of CSA Group on the referenced subject, which is represented solely by the Standard in its entirety. While use of the material has been authorized, CSA Group is not responsible for the manner in which the data are presented, nor for any representations and interpretations. No further reproduction is permitted. For more information or to purchase standard(s) from CSA Group, please visit store.csagroup.org or call 1-800-463-6727.
William (Bill) Burr is an associate member of the Canadian Electrical Code, Part 1, Technical Committee and formerly Chair of the Canadian Advisory Council on Electrical Safety (CACES), Chief Electrical and Elevator Inspector for the Province of BC & the Northwest Territories, Director of Electrical and Gas Standards Development and Director of Conformity Assessment at CSA Group. Bill can be reached at Burr and Associates Consulting billburr@gmail.com..