Recap from EFC's12th Annual Future Forum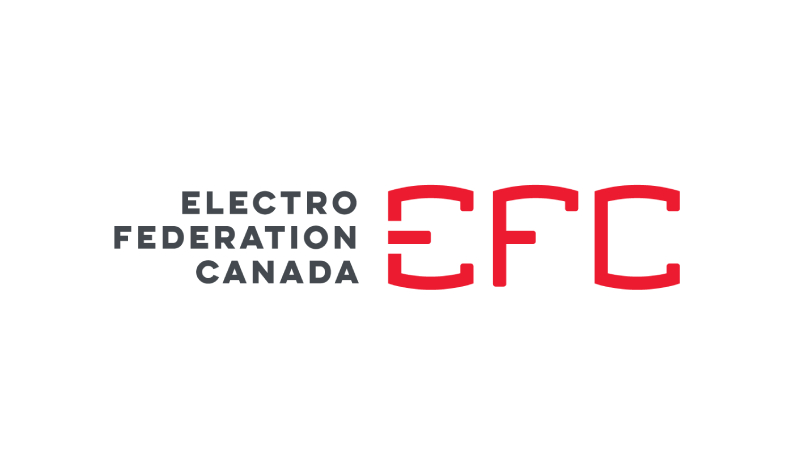 November 25, 2022
On November 17, 2022, Electro-Federation Canada (EFC) virtually organized the 12th Annual Future Forum themed "Innovation During Disruptive Times: Finding the crossroads between talent and technology," together with the 9th Annual Marketing Awards Presentation: Celebrating Innovation Excellence.
This year, over 100 members experienced a reformatted program that brought together marketing and supply chain experts through a concurrent track of speakers. Topics on innovation, authenticity, UX/UI design, digital transformation, and approaching government grants were on the table.
Keynote speaker Lee-Anne McAlear expanded our "frame" (mindset) and set the stage by describing innovation as creativity applied at incremental, radical, or disruptive levels. To strategically focus on innovation, we need adaptable experts who can help to define our terms, think about levels of innovation, think across the business, and invite your people and partners to play.
The Marketing and Supply Chain concurrent track speakers hosted by Tom Mason, VP of Marketing and Channel Development, and Sandra Pedro, VP of Member Engagement and Partnership, included:
Michael Hanna | Co-Founder of Hanna Strategies
"Inspiring Loyalty Through Authentic Customer Experiences"
Palak Patel | UX/UI Designer & Founder of Rank Me Digital
"Changing the Way, People Think of UI/UX Creation"
David Beaudet | Senior Partner and Co-founder, LIDD Consultants
"Demystify the Digital Transformation in Warehouse Automation"
Peter McCusker | Business Growth and Government Funding Consultant at Ayming Canada
"A Holistic Approach to Government Grants"
Future Forum also included the annual Marketing Awards presentation recognizing marketing excellence in the Canadian Electrical and Automation industry. This ninth year of awards honoured thirteen recipients and honourable mentions with a virtual presentation hosted by EFC's Marketing Network chair, Clemence Marseille, Stanpro (ASCOT), and Daniela De Marco, Marketing Network Team Lead. To view the 2022 Marketing Award Recipients, go here.