ZEVIP Funding Rolling Out for EV Charger Installations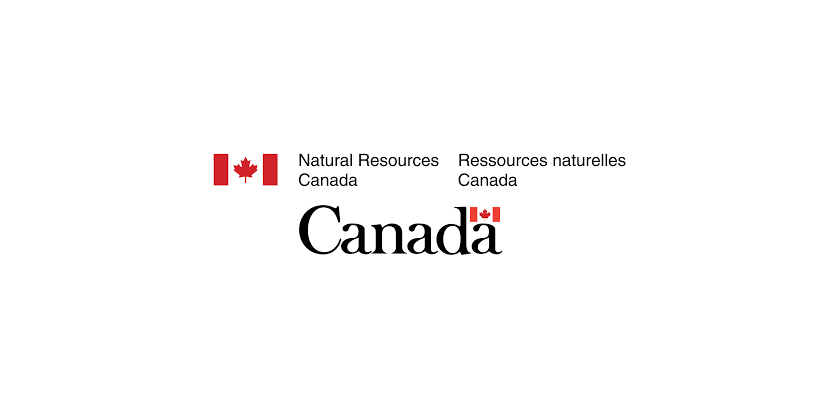 February 28, 2023
Natural Resources Canada (NRCan) is releasing a new round of funding for EV infrastructure projects through the Zero Emission Vehicle Infrastructure Program (ZEVIP).
ZEVIP funding is available for:
multi-unit residential buildings
light-duty fleets
workplaces
on-street parking
public spaces
Go HERE for more information
List of ZEVIP Funding Initial Recipients
These Initial Recipients have been granted funding to further distribute ZEVIP funding to Ultimate Recipients.
Only projects for which contribution agreements have been signed are listed below (may change without notice).
Delivery Organizations to date:
Supporting EV charging for:
Contact Information:
Scrap it society
on-road and off-road commercial and public fleets
https://evfleetcharging.ca/contact-us/
BC Ministry of Energy, Mines and Low Carbon Innovation
public places, on-street, in multi-unit residential buildings, workplaces, and for light-duty vehicle fleets
https://pluginbc.ca/publiccharger/
La grappe industrielle des vehicules electriques et intelligents (Propulsion Quebec)
public places, on-street, in multi-unit residential buildings, workplaces, and for light-duty vehicle fleets
sara.pellerin@propulsionquebec.com
The Atmospheric Fund
public places, on-street, in multi-unit residential buildings, workplaces, and for light-duty vehicle fleets
Simone Hacikyan, EV Charging Program Manager
Hydro-Québec
public places, on-street
programme4500bornes@hydroquebec.com
Alberta Municipalities – Municipal Climate Change Action Centre
public places, on-street, in multi-unit residential buildings, workplaces, and for light-duty vehicle fleets
contact@mccac.ca
Community Energy Association
public places, on-street
https://acceleratekootenays.ca/2-0/
NB Power
public places, on-street, in multi-unit residential buildings, workplaces, and for light-duty vehicle fleets
pluginbranche@nbpower.com
EPCOR Utilities
public places, on-street, in multi-unit residential buildings, workplaces, and for light-duty vehicle fleets
goev@epcor.com
Essex Powerlines Corporation
public places, on-street, in multi-unit residential buildings, workplaces, and for light-duty vehicle fleets
chargeup@essexpower.ca
Newfoundland and Labrador Hydro
public places, on-street, in multi-unit residential buildings, workplaces, and for light-duty vehicle fleets
EVSupport@nlh.nl.ca
Elexicon Group
public places, on-street, in workplaces, and for light-duty vehicle fleets
Deliveryorg@elexicongroup.com
Clean Nova Scotia Foundation
public places, on-street, in multi-unit residential buildings, workplaces, and for light-duty vehicle fleets
evboost@cleanfoundation.ca
Thunder Bay Community Economic Development Commission
public places, on-street, in multi-unit residential buildings, workplaces, and for light-duty vehicle fleets
Kirsten.Kabernick@thunderbay.ca
Pollution Probe
public places, on-street, in multi-unit residential buildings, workplaces, and for light-duty vehicle fleets
Fern Tran, Director, EV Charging Incentive
Government of Yukon
public places, on-street, in multi-unit residential buildings, workplaces, and for light-duty vehicle fleets
energy@yukon.ca
SouthGrow Regional Initiative
public places, on-street, in multi-unit residential buildings, workplaces, and for light-duty vehicle fleets
Peter Casurella
Hydro Ottawa
public places, on-street, in multi-unit residential buildings, workplaces, and for light-duty vehicle fleets
Hydro Ottawa Zevip Team,
zevip@hydroottawa.com
Green Economy Canada
public places, on-street, in multi-unit residential buildings, workplaces, and for light-duty vehicle fleets
Donald Jantz, Partnerships Manager
Manitoba Motor Dealers Association
public places, at workplaces and for light-duty vehicle fleets
nfo@mmda.mb.ca
Indigenous Clean Energy Social Enterprise
public places, on-street, in multi-unit residential buildings, at workplaces
Leighton Gall, Manager of Sustainable Transportation
Saskatchewan Power Corporation
public places, on-street, in multi-unit residential buildings, at workplaces, and for light-duty vehicle fleets
electrification@saskpower.com
Eco-West Canada
public places, on-street, in multi-unit residential buildings, at workplaces, and for light-duty vehicle fleets
drobidoux@eco-ouest.com
Scout Environmental
public places, on-street, in multi-unit residential buildings, workplaces, and for light-duty vehicle fleets
info@scoutenvironmental.com
Alectra Utilities
public places, on-street, in multi-unit residential buildings, workplaces and for light-duty vehicle fleets
incentives@alectrautilities.com
Government of PEI
public places, on-street, in multi-unit residential buildings, workplaces, and for light-duty vehicle fleets
EVChargerRebate@gov.pe.ca
Government of NWT
public places, on-street, in multi-unit residential buildings, workplaces, and for light-duty vehicle fleets
NWTEVIP@gov.nt.ca
Go HERE for more information