AddEnergie SmartTWO Smart Charging Stations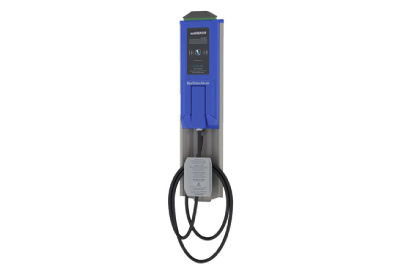 March 29, 2021
The smart charging stations of the SmartTWOTM family are specially made for areas dealing with harsh climate and subject to vandalism. Their robustness, durability, and access control system bring unparalleled quality for this charging infrastructure designed for commercial and industrial use.
Connected to the CSNMSTM cloud-based management server developed by AddÉnergie, the stations are part of a network.
This allows owners to remotely manage them, to obtain usage data, to manage the charging rates, to add charging stations based on demand and to enable SmartGrid functions such as the management of the demand charge to avoid being overcharged on their electric bill.
Go HERE for more information