T&B Cable Tray Systems Cable Cleats Stainless Steel 316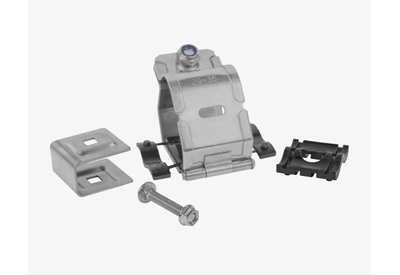 Aug 12, 2021
As the first short circuit current rated accessory to be introduced on a T&B cable tray, the new cable cleats retain and support cables within the cable tray.
In the event of a short circuit, they help prevent damage to cables, cable tray and surrounding equipment, reducing the potential for personal injury and production downtime while also providing protection up to 170 KA, depending on the installation and application.
Among the most important features:
• IEC 61914 : 2015 compliant
• Offered in trefoil and single foil configuration
• Compatible with most of our T&B metallic and non metallic cable trays
• Offered in stainless steel 316L for high corrosion resistance
• Compact design, easy to mount and use
• Typical applications: Oil and gas, mining and utilities
Go HERE for more information.