Square D New Smart Home Enabled Wiring Devices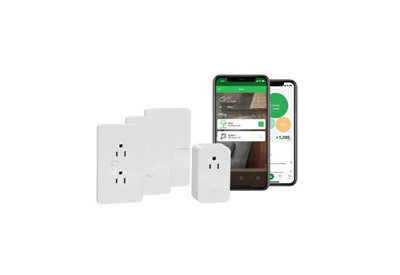 May 25, 2021
Schneider has announced the launch of Square D Wiring Devices in Canada. Carefully designed with form, function, and convenience in mind, Square D Wiring Devices bring style and connectivity to the residential market with a focus on delivering quality devices to electricians, homebuilders, and homeowners.
From smart fridges to smart speakers, the way Canadians live is being transformed by intelligent new technology. IoT is increasingly finding its presence in homes around the world. In Canada, 14% of people own at least one smart home device–and this uptake is growing at an accelerated rate.
Ease of installation and use, durability, and sustainability continue to be top of mind for both electricians and homeowners. Square D Wiring Devices offer an innovative way to deliver the type of technology Canadians have come to expect in their homes.
Square D Devices are available in two aesthetics. The X Series switches offer interchangeable face covers, providing flexibility to adapt to any interior décor without the need to access the wiring, while the connectivity features provide personalization and comfort and help save energy.
The XD Series consists of a premium range of modern, sophisticated cover plates that mount easily on X Series switches and receptacles. The cover plates simply snap onto the X Series device allowing homeowners to easily and safely update their look and colour – no need for changing the device or exposing the wiring.
Square D Wiring Devices add value with intelligent connectivity through Wi-Fi or z-wave, allowing users to control their lights remotely using the Wiser Home app which offers integration with Alexa and Google Home. Homeowners can set their own mood and ambiance with custom light scenes and sequences, while continuously monitoring their energy. The Square D Wiring Devices are available in multiple matte finish colour options to achieve a refined, minimalist elegance throughout any home.
"Canadians from coast-to-coast continue to spend more and more time in their homes. That means, more energy use, and a higher need for personalization. Staying on top of energy use can help everyone practice efficient ways to conserve energy," says David O'Reilly, VP Home and Distribution, Schneider Electric Canada. "With a range of style and colour options to choose from, Square D Wiring Devices suit the needs for any room in the home, for modern and connected living."
Go HERE for more information.