Vive Wireless Lighting Control by Lutron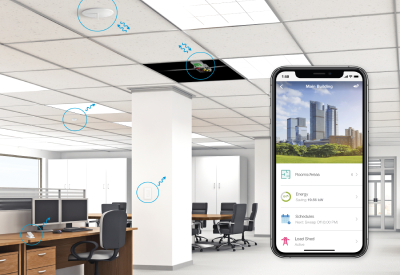 Oct 9, 2020
Skilled labor shortages and compressed project timelines can be tough on contractors. Vive Wireless by Lutron may be able to help.
Do More with Less – Wireless lighting control installs up to 70% faster compared to wired solutions. Use the Lutron QuEst-D tool to quickly see how wireless saves you time and money – potential savings are displayed in an easy-to-read format to help you and your customers make the best decision.
Retrofits Made Easy – Wireless solutions mean you won't have to pull additional wires or open up walls, and the new Vive 347V dimming module with 0-10V control expands retrofit opportunities.
Overcome the Unexpected – Change is inevitable, but with Vive it's easy to add controls at any time and system adjustments take just minutes using the convenient app or push-button programming.
Touch-Free and Personal – Wireless occupancy and daylight sensors, and convenient Pico personal controls help meet the growing need for low-touch solutions.