Cerberus Cloud Apps: Cloud Connected Fire Safety Systems Mean Fast Fire Incident Response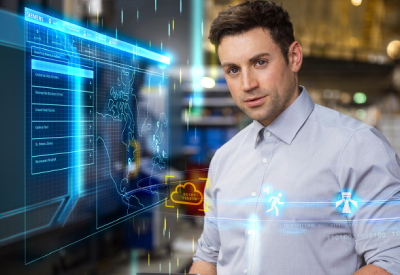 Septemeber 23, 2021
Cerberus Cloud Apps: Peace of mind to focus on what matters most
A cloud-based suite of products, Cerberus Cloud Apps provide remote access and real-time monitoring of fire alarm systems with secure, encrypted connectivity. Use your smartphone, tablet, or laptop to access the cloud apps, which include:
Cerberus Portal – See what's happening on your fire control panels with a single view of all system sites. Get real-time data by clicking on a specific panel, view the system status on the website, site maps and color-coding for panel status. Be confident knowing that all data is protected through an encrypted connection through the Cerberus Portal.
Cerberus Test App – Streamline Cerberus PRO detector testing and reduce maintenance time and effort using this smartphone app. While testing detectors, service technicians can leverage speech-to-text to verify that the right detector is shown at the panel.
Cerberus Tunnel – Enables service providers to address issues remotely with a live connection to the fire protection system. Helps service providers and users digitize service offering to save cost, reduce travel needs, and improve service efficiency.
Ultimately, Cerberus Cloud Apps improve efficiency and productivity while reducing maintenance costs and time.
How easy is it to install the Cerberus Cloud Apps?
Installing and commissioning Cerberus Cloud Apps takes only a few hours without any changes to your IT infrastructure.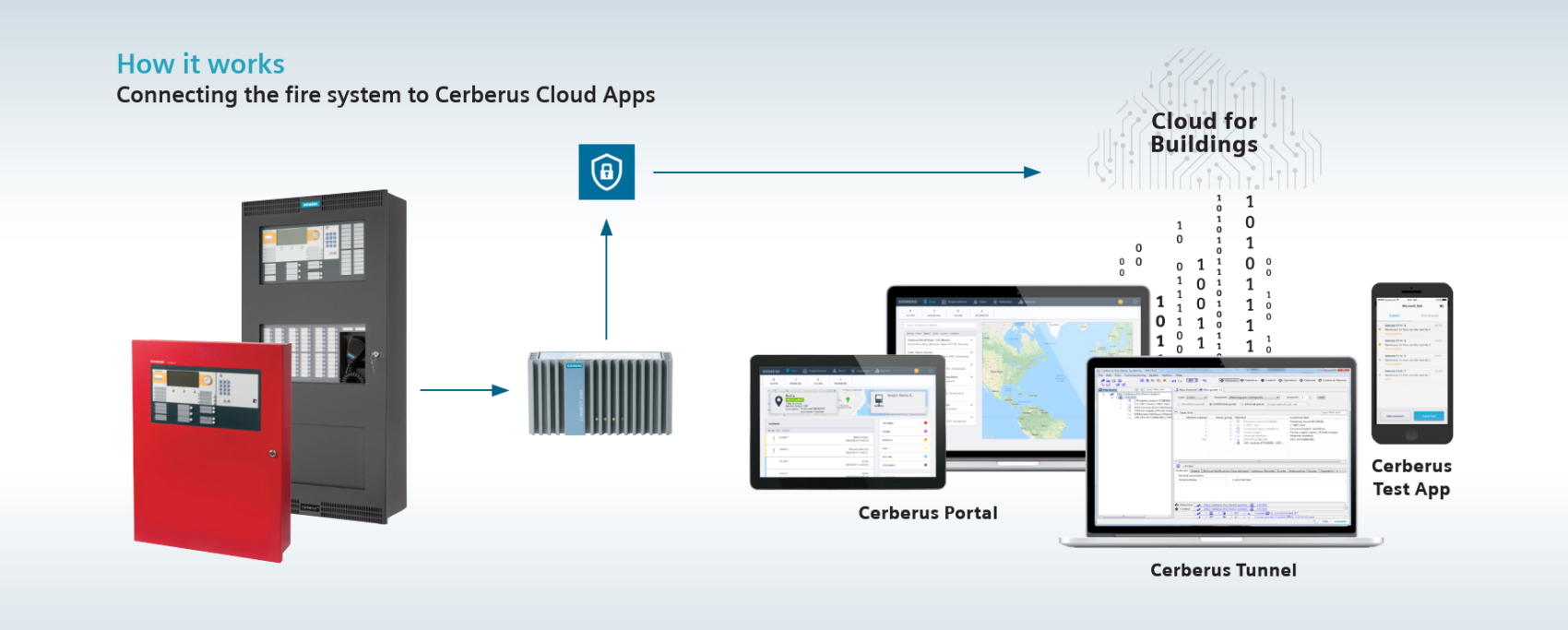 Watch this video to learn how it works:
{youtube}rwPhG3FJzSk{/youtube}
Click HERE to find out more about Cerberus Cloud Apps by Siemens