Greenlee Introduces New 881GX Hydraulic Bender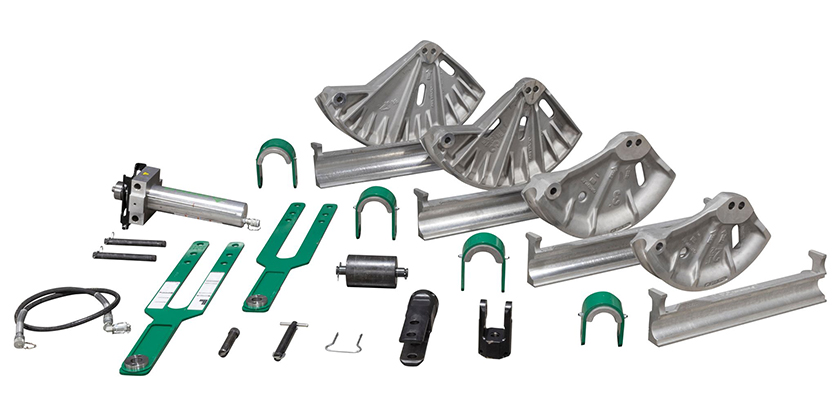 April 11, 2023
Greenlee, a part of Emerson's professional tools portfolio, added industry-first features to its popular large diameter conduit bender with the launch of the 881GX Hydraulic Bender. The bender is engineered with a lighter-weight profile and innovative accessories to lessen user strain and increase productivity on the job, helping the skilled trades complete bending jobs more efficiently and safely.
The upgraded bender features the lightest follow bars available, an extended yoke and durable spring pins to deliver increased productivity and improve ergonomics. The large diameter conduit bender reduces operator fatigue with follow bars that are up to 55% lighter than Greenlee's pre-existing 881CT model. An extended yoke eliminates the need to reposition the ram and spring pins enable even faster and easier setup.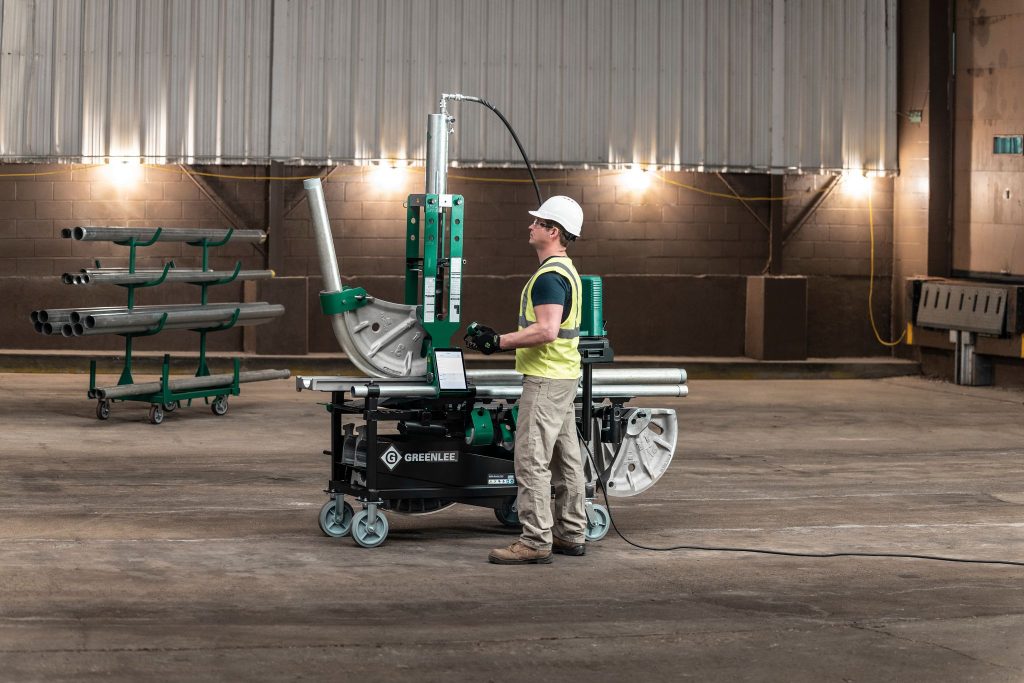 "The new bender design addresses many of the common pain points we heard from our customers and opens up more opportunities for the skilled trades to get the job done safer and more efficiently," said Katey Earley, product manager, Greenlee. "Each element of the 881GX Series is meant to simplify setup and changeover with better ergonomics. When combined with Greenlee's Mobile Bending Table they provide maximum jobsite productivity."
Greenlee 881GX Hydraulic Bender
Paired together, the Hydraulic Bender and Mobile Bending Table deliver up to six times faster setup for enhanced productivity on every job for a fraction of the effort compared to Greenlee's previous 881CT model. It also provides the latest in anti-theft protection. The 881GX bends conduit ranging from 2 ½ to 4 inches in diameter.
Go HERE for more information
Reltated Article