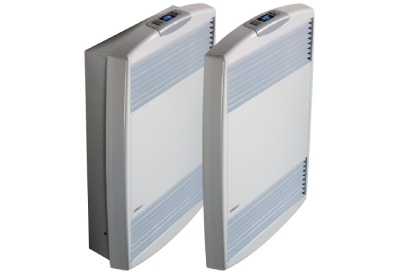 January 6, 2022
There are many different types of heaters to choose from, and each one is usually better suited to a particular living space. The choice is often between a convection heater and a fan-forced heater. In a bathroom, fan-forced heaters are often liked because they heat the room rapidly. With the Samba III, you will benefit from the unobtrusiveness of a convection heater and the practicality of a fan heater.
Control
The heater is in convection mode most of the time but the electronic thermostat with LED display will automatically switch the unit to fan mode when there is a higher heating demand. It is the ideal unit for a wall adjacent to a bedroom because fan noise is very infrequent.
"Boost" mode is always available to provide 2000W of on-demand heating comfort when required.
Construction
The Samba III boasts an impact-resistant aluminum cover and can also be installed recessed to leave only 1.625 inches of the unit protruding from the wall. Finally, a white LED night light is also integrated into this convection and forced air unit.
Go HERE for more information