Beacon980 LED Large Area Floodlight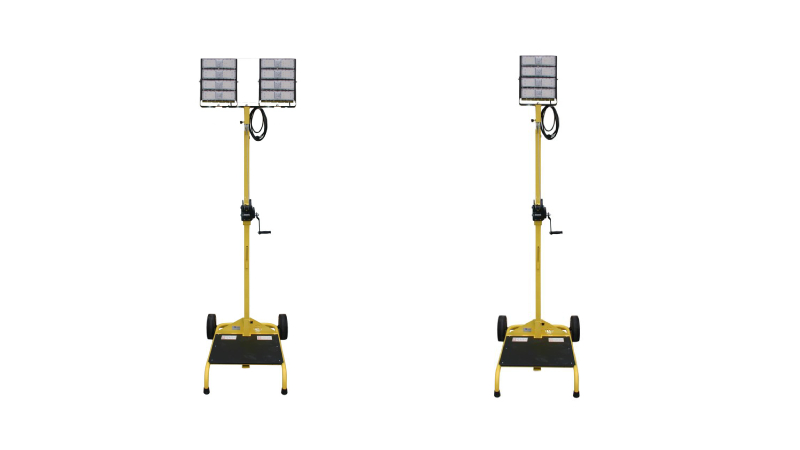 May 12, 2022
The LE980LED is an incredibly bright LED area light that is powerful enough to light up large construction sites. The versatile light head can be retrofitted onto virtually any base. Replace any 1000W metal halide light with the LE980LED for a safer and smarter lighting solution in any application. The LE980LED utilizes the latest advancements in LED technology to provide a bright uniform light with a rugged, yet compact portable design.
The standard light tower comes complete with metal halide bulbs and fixtures. But these bulbs often break during transport to the job site and use a massive amount of energy. This energy usage means frequent refueling of a generator, which costs time and money.
Keep your existing investment in your generator stand or tower stand and simply replace the bulb-based light heads with the LE980LED. The unique yoke system allows for easy mounting to any surface and allows for quick angle adjustment to make sure the light gets to where you need it.
Go HERE for more information