Samsung's LED Test Lab Approved by UL for Certification Testing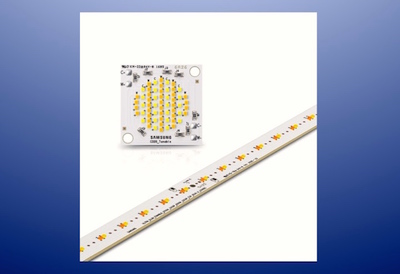 June 8, 2016
UL (Underwriters Laboratories) has qualified Samsung's LED test lab to perform UL certification testing for Samsung packages and modules used in LED lighting applications. As a UL-approved TCP lab, Samsung will perform tests to measure the safety of its LED components under varying environmental settings, including electrical, temperature and humidity variation.
The lab will operate UL's Total Certification Program (TCP), one of the highest levels of testing and qualification under the UL Data Acceptance Program (DAP).
To better handle increasing requests for testing and certification, UL's Data Acceptance Program (DAP) allows approved manufacturers to test products using their own labs, equipment and engineers, and then submit the test data to UL for review. Within UL-specified parameters, Samsung can manage the full TCP process from examining a product's structure to selecting and conducting appropriate UL testing, and obtaining UL certification.
Managing its own UL-approved test lab will enable Samsung to reduce the testing period for its LED components by about 50-75%, which will contribute to Samsung's ability to rapidly supply UL-certified LED components to customers.
"By fully embracing the UL TCP, we will be able to speed up the UL testing and certification process for our LED products and strengthen the foundation for our LED business around the world," says SungKwan Lim, Vice President of Samsung Electronics' LED Quality team.