Mersen Extends Line of HP15MxxR HelioProtection® Fuses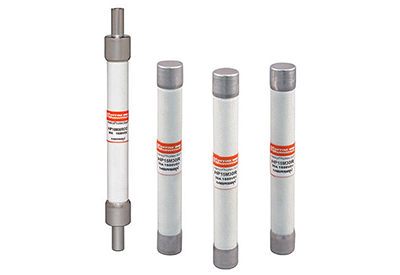 August 26, 2022
Mersen has announced the extension of the Gen2 of its HelioProtection series of HP15M solar fuses. Now available with a larger crimp cap terminal, the HP15M line can accommodate applications requiring 8AWG wire.
Mersen's Gen2 of the HP15M photovoltaic (PV) fuse series is designed specifically to meet the severe temperature and current cycling of a PV system. These 1500VDC rated fuses are designed for low minimum breaking capacity capabilities of 1.35 times the fuse rated current value, which allows for safe circuit interruption under typical low fault current conditions. These fuses have been designed and tested to more stringent standards, but the form factor, electrical performance, and pricing remain the same.
In addition to the standard ferrule terminal, these fuses are also available with Crimp Cap terminals for in-line applications. The unique wire crimp terminal (CC option) permits solderless wire-to-fuse connection for overmold encapsulation of fuse and wiring and can be used with 8-12 AWG wire.
Go HERE for more information