Ouellet OVC Series to Replace OVN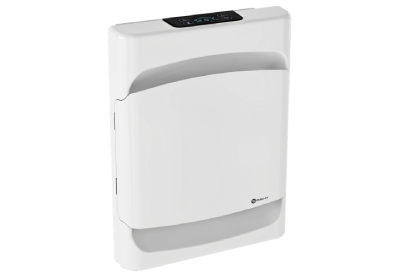 September 7, 2022
Ouellet has announced they will no longer be manufacturing the OVN series due to a lack of raw materials being available for the manufacturing process. The OVC series will replace the OVN series but spare parts have been set aside for the retiring series that will last anywhere from 10 to 15 years. The OVC will be ready for delivery by mid to late September.
OVC Series – Compact Electronic Fan Heater
Designed for rooms that require high heating power but have limited wall space available, the fan heater circulates warm air throughout the room for immediate and intense heat.
Use it to heat spaces such as a bathroom, hallway or laundry room.
Control
Model (-TH)
Operating modes adapted for all requirements (comfort, economy, frost-free mode).

Built-in electronic digital thermostat/timer with backlit display that can be used as a night light.

Electronic thermostat with 2 triacs automatically switches from 750W to 1500W when needed.

Keypad lock function that eliminates unwanted temperature adjustments and the use of the thermostat modes.
Model (-PW)
Requires non pulsing wall-mounted thermostat (sold separately).

Wattage must be selected at the time of wiring (750W or 1500W).
Installation
6 in. (152 mm) minimum clearance to floor.

May be recessed or surface-mounted without adaptor in 2 in. X 3 in. stud partitions with gypsum.

Easy installation and connection with mounting screws and knockouts (mounting screws included).

Template included.
Construction
Shock-resistant cast aluminum front cover.

20-gauge steel.

High-limit temperature control with automatic reset.
Heating element
Nickel-chromium alloy stitched wire protected by mica insulators.

Heating element provides instant heat.
Voltage
Go HERE for more information