Liteline SlimLED MULTI 6″ for Multi-Applications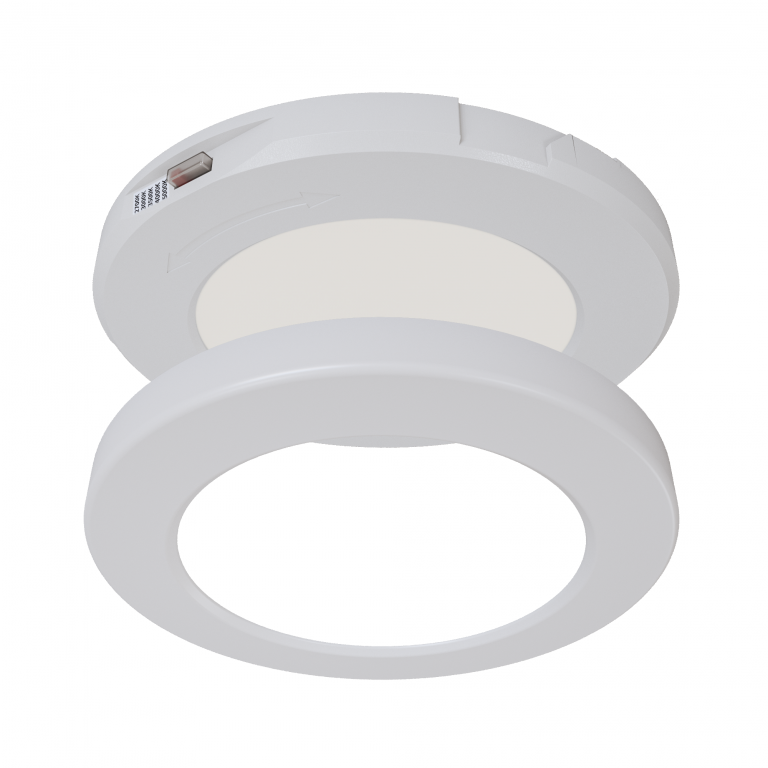 November 3, 2022
Liteline has made an exciting addition to the SlimLED MULTI family! Introducing the SlimLED MULTI 6″ – perfect for an easy install into slim 3.5″/4″ octagon boxes or retrofit into a 6″ housing with the 6" retrofit kit. This WET Location Rated fixture, is ideal for use in washrooms, in-suite units, corridors, and more with a CCT switch below the ceiling to adjust the shade of white.
The SlimLED MULTI 6″ is designed to be surface mounted in a 3.5″/4″ octagon box with all required components included. As an added benefit these fixtures are Fire-Rated when installed with a fire-rated octagon box. Alternatively, with the addition of the 6″ retrofit kit, you can install this fixture in an existing 6″ housing.
Just like the rest of the SlimLED MULTI family, the 6″ fixture has a CCT Selectable switch located below the ceiling. This allows you to switch between 5 color options including: 27 K, 30 K, 35 K, 40 K, and 50 K.
Simply remove the twist and lock trim to access it!
Go HERE for more information