Atkore's Superior Performance PVC Coated Colour Conduit for Quick Identification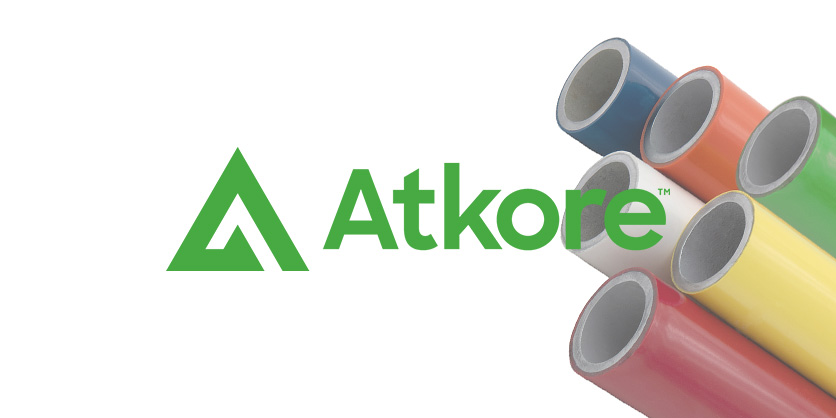 February 27, 2023
PVC coated color conduit, fittings, strut and accessories offer design flexibility in various applications
Atkore has expanded the Calbond product line to include PVC coated color conduit, fittings, strut, and accessories. With bright, standard bold color options, Atkore's superior corrosion-resistant PVC Coated Color conduit is the only ETL-verified color conduit on the market designed to provide customers with color options for coated conduit projects, ranging from aesthetics to corporate branding and specific system designation.
Atkore Innovation
With conduit available in six new standard colors (Red, Orange, Yellow, Blue, White and Green), system designers can assign conduit colors based on specific installation requirements. White conduit allows for easy, hygienic inspection and is ideal for food processing, pharmaceutical production, and other washdown applications. Emergency circuits can be installed with red conduit to promote quick circuit identification, while orange conduit highlights safety found in construction, transportation, and bridges. Yellow conduit can house high voltage cable found in caution areas, while blue and green conduit can support data lines. Custom color coating and matching are also available to support corporate branding and desired aesthetics.
Atkore's PVC coated color galvanized rigid steel conduit has earned ETL verification while also meeting Underwriters Laboratory (UL) 6 Safety Standards. ETL verification and UL 6 safety listing validates the adhesion of the conduit's PVC coating and ensures long-term system protection in the harshest environments, including bridges, tunnels, wastewater treatment, petrochemical and mining.
"We've identified the need in certain applications for colored PVC coated conduit, fittings, strut and accessories to simplify conduit identification. This in turn, simplifies maintenance and repair processes," says Mike Lang, Senior Product Manager of Corrosion Resistant Conduit at Atkore. "By adding custom colors to our PVC coated color conduit, we're able to simplify installations and provide customers with additional functionality."
Atkore's PVC coated color conduit is available through a network of stocking distributors for Calbond and Allied Tube & Conduit brands. For more information, visit https://www.calbond.com/conduit-bodies/pvc-coated-color-conduit/