Greenlee® Introduces Overhead Remote Cable Cutter for High Voltage Work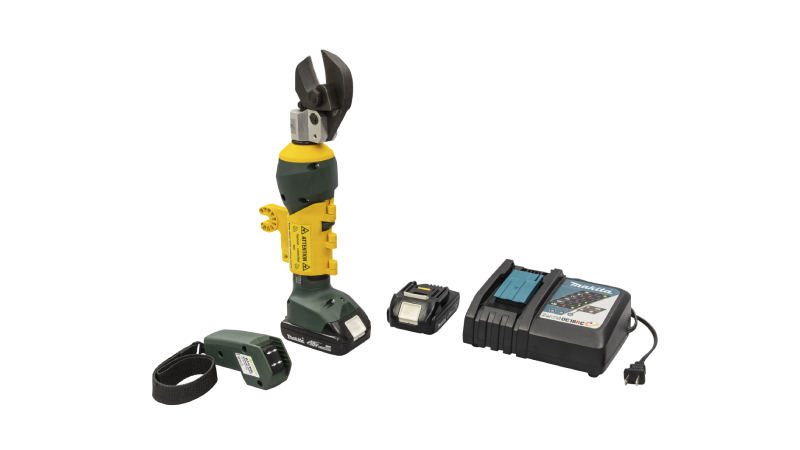 November 17, 2022
Greenlee®, part of Emerson's professional tools portfolio, introduces the ES20LXR Overhead Remote Cable Cutter developed in conjunction with utility professionals to help "remove the target" in high voltage cutting applications.
Allowing unprecedented access to hard-to-reach overhead areas, the ES20LXR weighs less than 5 pounds with battery, has a 350-degree rotating head and is designed to give the user total operational control while cutting hard metals in utility distribution environments.
A universal remote with handheld and remote usage settings is compatible with all Greenlee remote tools. Visual indicators provide tool status with forward-stop-reverse at any point and the patented trigger jacket helps secure the tool with universal spline connection to the hot stick
The 2.0Ah Makita® battery in the ES20LXR charges in under 25 minutes, provides more cycles per charge and pairs with the Greenlee Link mobile app for performance tracking.
Go HERE for more information