Shed Light with Milwaukee's Magnetic Tape Measure Featuring a Rechargeable Light that Lasts 2.5 Hours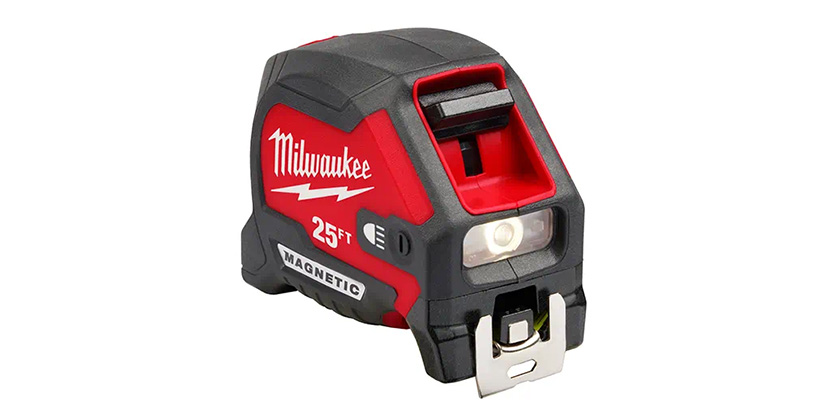 March 6, 2023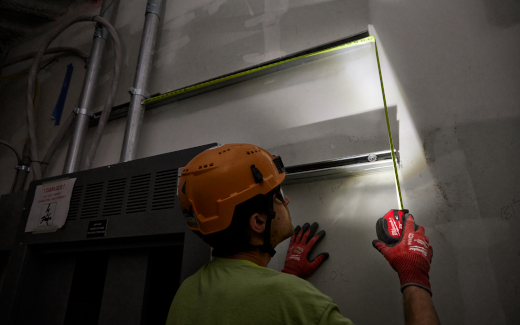 The MILWAUKEE® 25ft Compact Wide Blade Magnetic Tape Measure w/ Rechargeable 100L Light provides the brightest and clearest measuring in the industry. The LED on this 25ft tape measure delivers 100 lumens, providing bright and clear lighting for dimly lit job sites.
Magnetic Tape Measure Features
15' of reach allows you to take long measurements on your own and reach further on the job site. Featuring an impact-resistant lens & frame, and an IP54-rated lens, the LED Tape Measure is constructed to withstand harsh job site conditions. This tape is wear-resistant with nylon blade protection, and an additional anti-tear coating on the first 6" of the blade reduces tape tear. Finger-stop technology provides greater control of your measurements. This LED Tape is USB rechargeable and delivers up to 2.5 hours of continuous runtime.