Microchip Outdoor PoE Switch for Smart Cities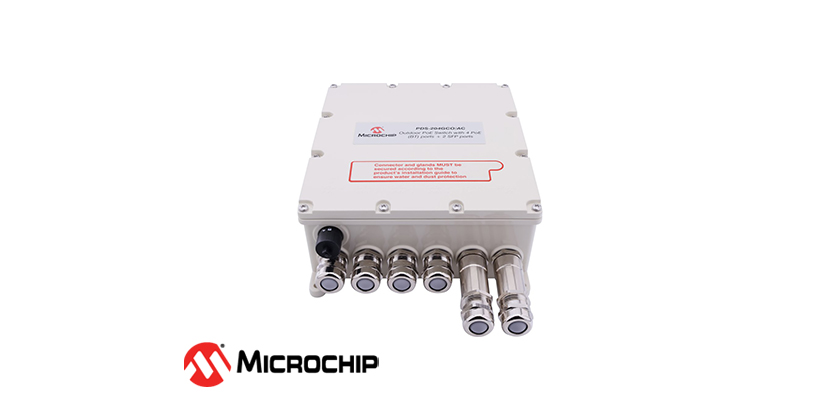 August 2, 2023
The Microchip PDS-204GCO is a next-generation IEEE® 802.3bt-compliant outdoor PoE switch for smart cities. It allows Wi-Fi® access points, security network cameras and many other IoT devices to receive power and data over standard Ethernet cables, leaving the network infrastructure completely unaltered.
Building on features and capabilities of the current favorite PDS-104GO, the PDS-204GCO adds increased cyber protection plus the redundancy required for high network availability in mission-critical outdoor applications with long-distance connectivity.
The PDS-204GCO includes four PoE Gigabit Ethernet ports that support the IEEE 802.3bt (Type-4) standard and two Small Form-Factor Pluggable (SFP) fiber links that each support 1 Gigabit per second (Gbps) or 2.5 Gbps speeds. The fiber links can be used as optical uplink ports for surveillance cameras and as a redundant uplink path for increasing network availability. Support for ITU-T G.8032 Ethernet Ring Protection Switching (ERPS) technology ensures communication continues if there is an uplink link failure.
The PDS-204GCO switch also supports multiple network topologies, and multiple units can be concatenated using a daisy-chain topology to extend the reach from the main central switch while reducing the number of optical cables directly connected to it from each device.
The PDS-204GCO's cybersecurity features protect both the data traffic transmitted within the switch and the switch's system management. Key features for protecting transmitted data within the switch include endpoint device authentication and authorization, manual switch-traffic policy management, and Denial-of-Service (DoS) attack prevention.
The PDS-204GCO outdoor PoE switch is based on Microchip's VSC7514 10-port industrial Ethernet switch, VCS6817 IStaX software package and PoE integrated circuits.
Key features for protecting switch management and configuration include securing web browsing using self-signed or Certificate Authority (CA)-signed certifications and user authentication and authorization by remote servers using RADIUS or TACACS+ security mechanisms.
Go HERE for more information
Recomended Reading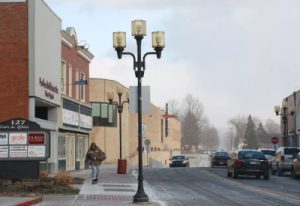 The City of Cowansville in south-central Quebec is the largest city in the Brome-Missisquoi region, with more than 15,000 residents. Despite being a smaller-sized city, it is known as an economic and industrial hub.