Intermatic P40000 Load Centers for Pool Applications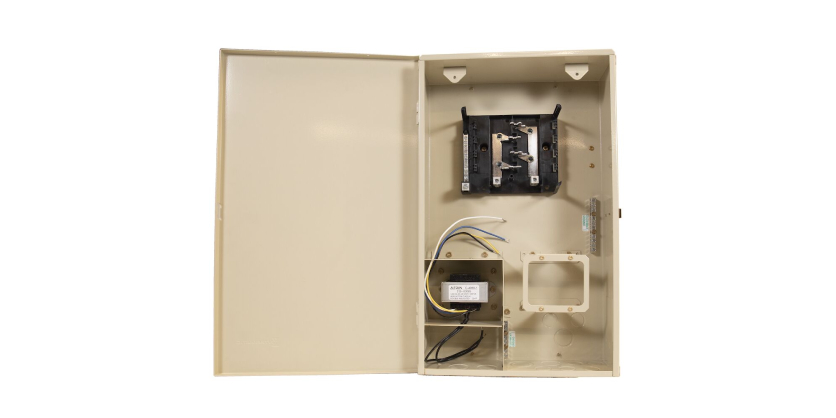 March 30, 2023
P40000 Series Load Centers from Intermatic are designed for basic pool applications with variable speed pumps and a 100 Watt transformer for submersible and/or landscape lighting.
Installing a robust sub-panel at the center of your pool setup is a simple way to support pool equipment and accommodate low-voltage underwater lighting needs.
Generic panels require electricians to use extra fittings and components for proper installation in pool and spa settings, which can increase costs. Once installed, these extra parts typically add more than $130 in total project costs.
The P40000 Series Load Centers from Intermatic can help avoid these costs and be a convenient, cost-saving alternative for pool-only applications.
Integral Switching + Mounting Options
Built-in GFCI mounting options eliminate the need for external FS boxes and related fasteners, conduit and connections. This flexibility allows electricians to handle a variety of installation scenarios while saving time in the field.
Versatile Wiring
The versatile P40000 buss bar can be fed with #14- to #2-gauge copper wire, depending on the application. This lowers wire supply costs and accommodates a range of wiring needs. Installers can often use wiring that's on hand rather than make an extra supply run just for the project.
A Look Inside New P40000 Series Load Centers
Quiet Safety Transformer
Select P40000 models include a built-in 100W or 300W transformer. This design provides quiet performance and removes the need for an externally mounted transformer (and associated installation costs). The added transformers offer a simple way to supper low-voltage underwater lights.
Go HERE for more information