Transform your Space with Lutron's RadioRA3 System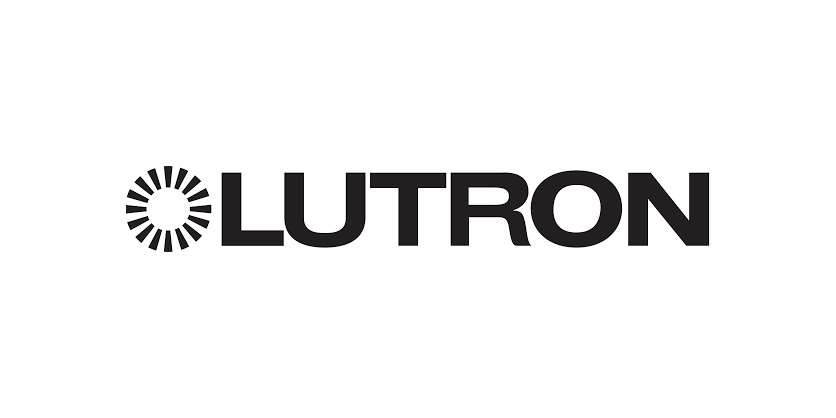 February 21, 2023
RA3 System Compatible Components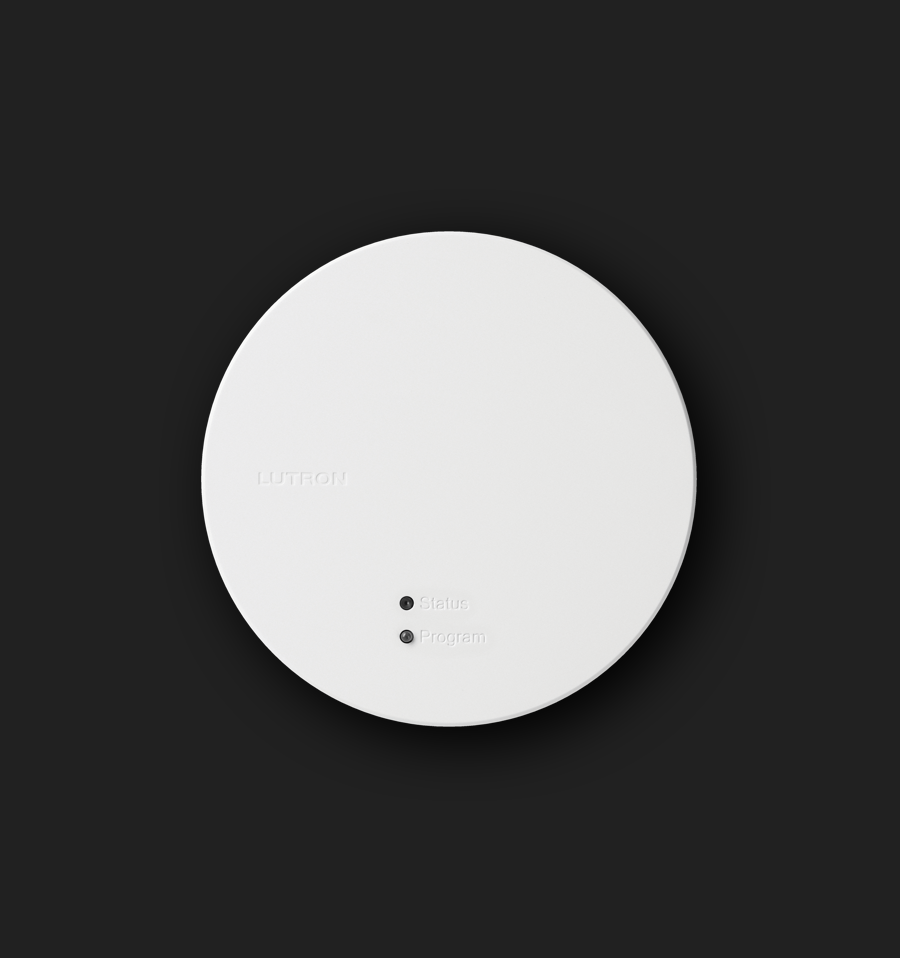 RA3 All-In-One Processor
The brain of the system that makes everything work based on your design, from the keypads to the timeclocks, to motion-sensor activated lights and more.
SUNNATA RF Keypads
The first keypads with the elegance of the Sunnata light bar. Use keypads to instantly transform a space into a comfort zone by activating scenes, pre-set levels of light, music and more.
SUNNATA RF Touch Dimmer with PRO LED+ Technology and RF Companion Dimmer
Touch or swipe the light bar to set the lights. PRO LED+ advanced technology for superior dimming of LED, halogen, incandescent, MLV and ELV lighting.
SUNNATA RF Switch and RF Companion Switch
Use in place of a standard light switch to provide on/off control of lighting, as well as system control from the app, keypads, Pico remotes, sensors and other connected devices.
Outdoor Plug Switch
Built to withstand the elements, the Outdoor Plug-in Switch provides on/off system control of plugged-in outdoor lights—like patio string lights, landscape lights, and holiday lights—as well as small pumps and motors like for ponds, fountains, or decorative inflatables.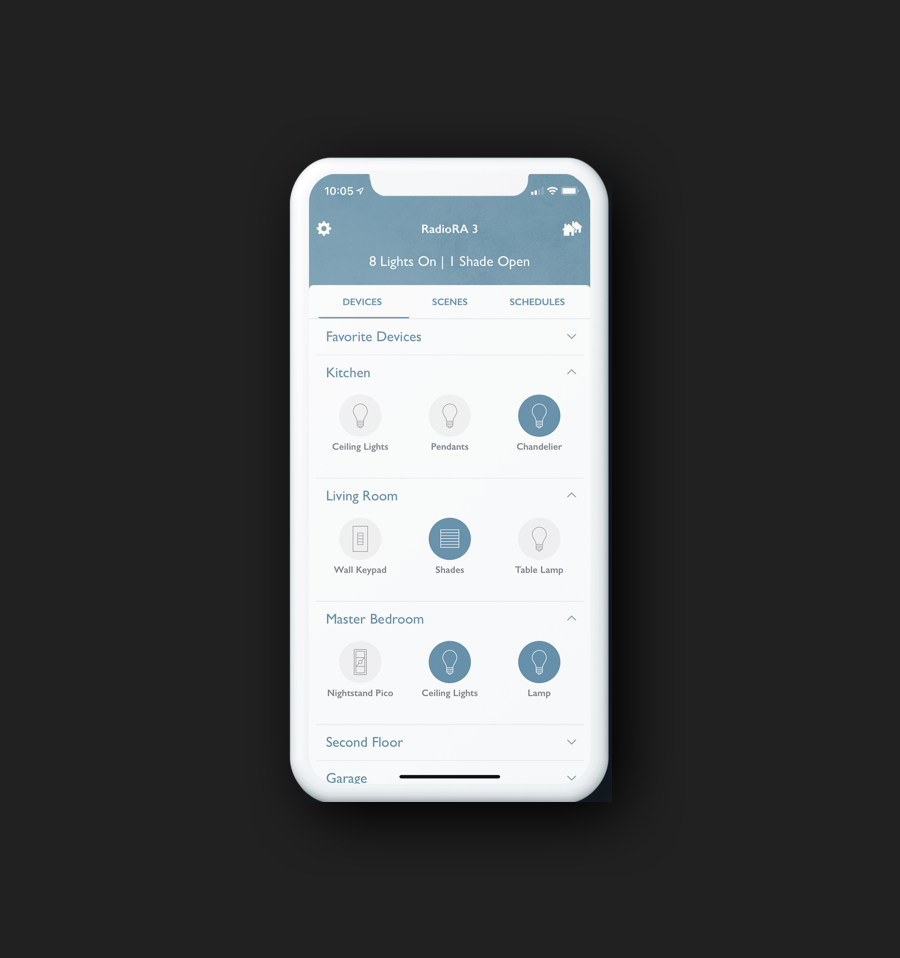 Lutron App
The free, simple-to-use Lutron app can be used to set schedules, scenes, and adjust lights, shades, and temperature, from anywhere.
Additional Radio RA 3 Compatible Controls
Pico Wireless Remotes
Put control of lights, shades, and audio at your fingertips. Can be programmed to control individual or multiple devices, perfect for creating the right comfort zone with a single touch.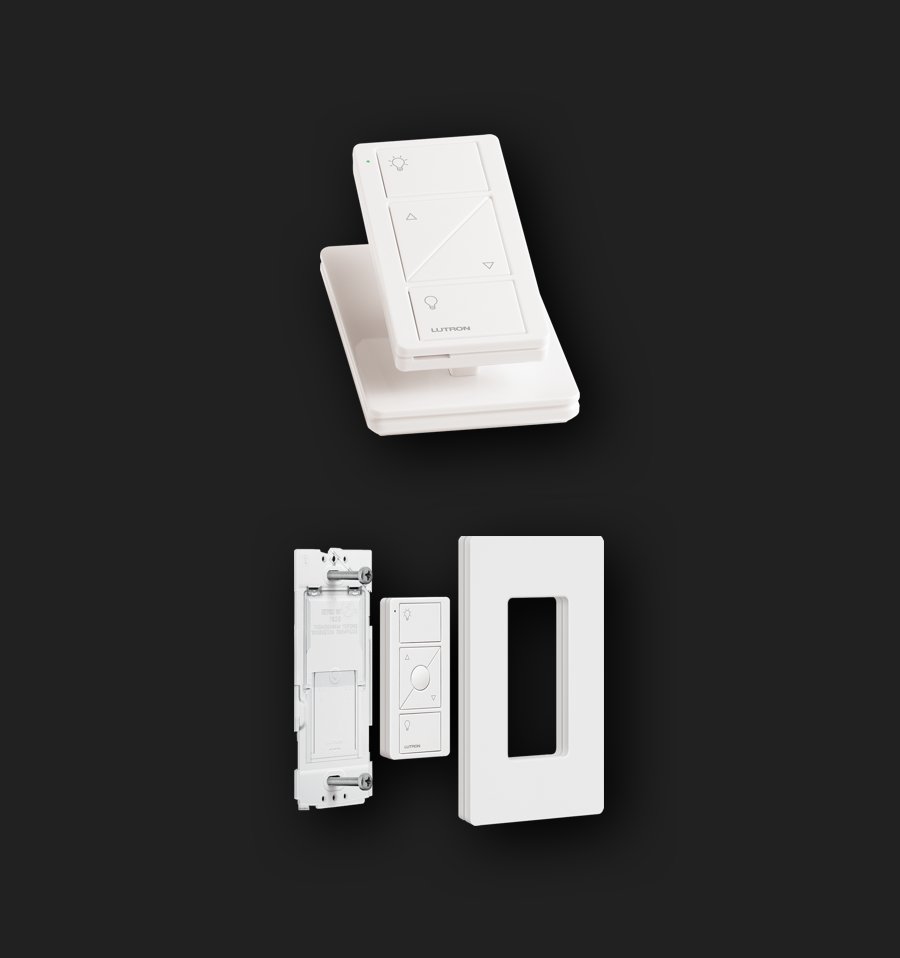 Pico Remote Mounting Options
Pico remotes can be mounted on a pedestal for tabletop use or mounted on a wall to easily give homeowners a switch where one doesn't currently exist.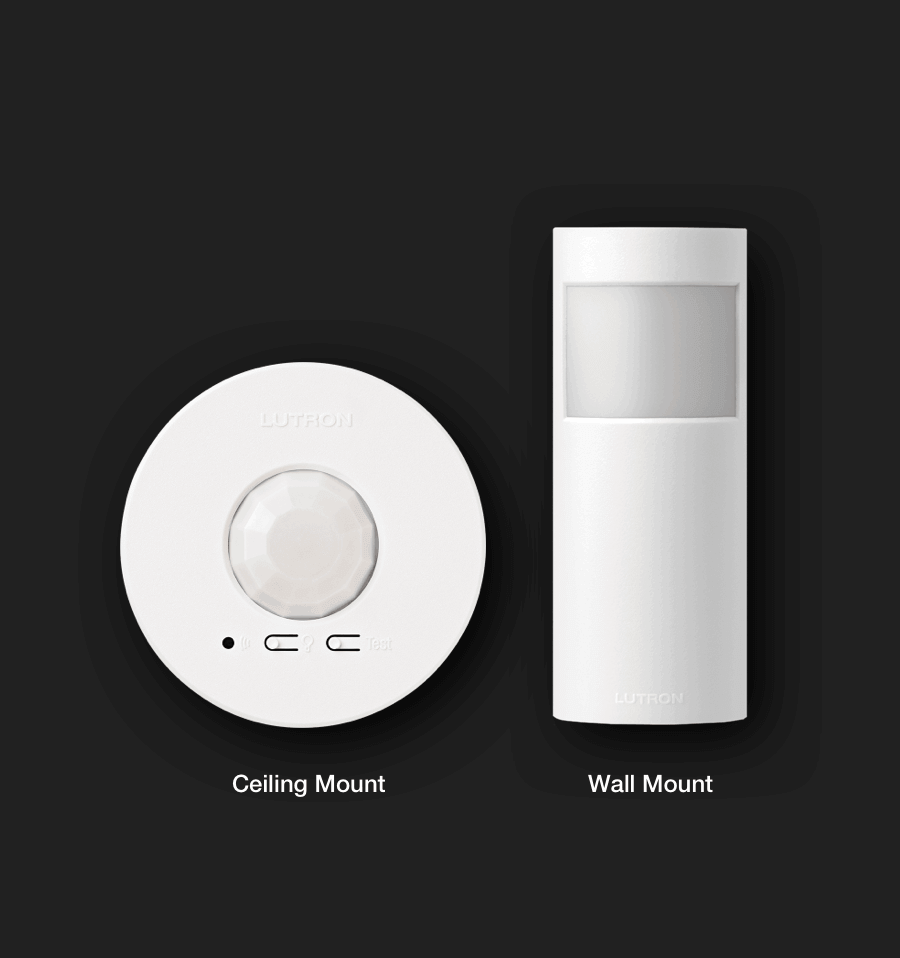 Radio Powr Savr Occupancy/ Vacancy Sensors
Sensors automatically turn lights on when someone walks into a room and off when the room is empty.
Radio Frequency (RF) Modules
Radio frequency (RF) devices that control a variety of loads (motors, pumps, 0-10 V lighting, contact closures and more) based on input from RadioRA 3 or other compatible Lutron system.