Self-Regulating Trace Heaters with Compact Design and Short Heating Circuit Optimization
May 30, 2023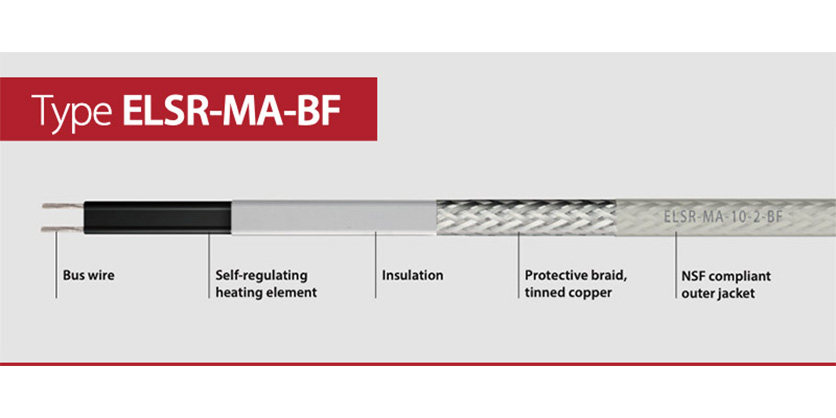 Britech's Eltherm ELSR-MA-BF is a light self-regulating trace heater specifically designed and approved for heat tracing of potable water in pressurized (up to 290PSI) and non-pressurized lines.
ELSR-MA-BF provides maximum performance in a most compact design and is optimized for short heating circuits for the most economical operation. This versatile trace heater comes with an NSF compliant outer jacket for installation inside potable water pipelines.
Britech's Trace Heater Advantages
GB Agencies also have components and fittings:

EL-ECMF
End seal for ELSR-MA-BF, portable water in pipe.

KIT-OSR-ECA-MABF-PH-FIT
Brass gland cable fitting 3/4" NPT, lead-free for potable water use, for water-tight connection of heating cable to pipe.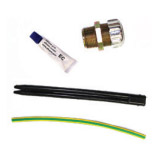 ELVB-SRAM-34-ST
Power connection with steel/zinc cable gland/fitting, 3/4" NPT, non-hazardous location.