Electro-Federation Canada Names Recipient of 2015 Industry Recognition Award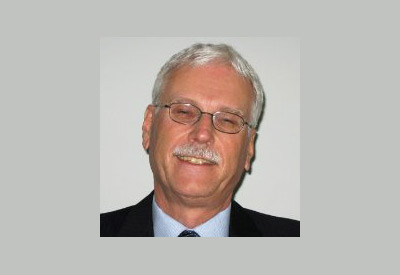 Electro-Federation Canada (EFC), a national, not-for-profit industry association in electrical presented its 2015 Industry Recognition Award (IRA) to Harald Henze. This award was presented during the EFC Annual General Meeting on April 15th.
As a leader in the electrical industry, Henze's background includes working in a variety of positions across Canada with WESCO since 1972. Henze left WESCO in 2001 to lead a North American security distributor, and rejoined the organization to lead all Canadian business in 2005.  He managed all WESCO operations in Canada, including recent acquisitions of Brews Supply, Trydor Industries, and EECOL. He has been active in the electrical industry in Canada, was a prior Chair of EFC, and currently sits on the Board of Directors as a Senator.
"Harald's contributions to the Canadian Electrical Industry have been enormous; he also provided great leadership and guidance to EFC and served as our Chair of the Board from 2010/2011." said Jim Taggart, EFC President & CEO.
Electro-Federation Canada's Industry Recognition Award (IRA) is presented annually to an individual who has influenced the Canadian electrical industry, either as a current or retired industry delegate, or as an industry supporter. IRA award recipients demonstrate strong leadership through their personal and professional industry involvement and symbolize dedication, balance, and achievement in regional, national and/or community activities. An IRA Nomination Committee, which consists of select EFC members, calls out to members for nominations early each year. The committee acts as a screening panel for nomination entries and selects the recipient based on award criteria.
Past Industry Recognition Award recipients include:
* Charlie Cipolla, ESA- 2014
* Doug Baldwin, Schneider Electric- 2013
* Wayne Donaldson, Rexel Canada Electrical- 2012
* René Marineau, Canlyte Inc.- 2011
* Richard (Dick) Waterman, International Electric Supply Corp. – 2010
* Pat Costello, Toshiba of Canada Limited – 2010
* Michael Kenney, Thomas & Betts – 2009
* Bill Buckley, ShawCor Ltd. – 2008
* Ken Gerrie, Gerrie Electric Wholesale Limited – 2007
* William E. Saylor, Rexel Canada – 2006
* Reginald D. Gemmell, Whirlpool Canada LP – 2006
* John H. MacDonald, Ideal Supply Company Limited – 2005
* Gerald G. Dunnigan, Techspan Industries Inc. – 2004
* Robert T.E. Gillespie, General Electric Canada Inc. – 2003
* Jeannine Guillevin Wood, Guillevin International Inc. – 2002
* William Torrance, Rockwell Automation Canada Inc. – 2001
* George Horsman, E.B. Horsman & Son – 2000
* James G. Sinneave, EECOL Electric Ltd. – 2000