Hydro Ottawa Conservation Plan Removes Equivalent of 49,000 Homes from the Grid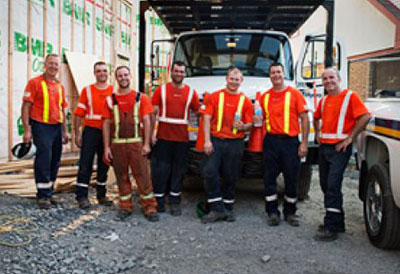 Hydro Ottawa saved 414.9 million kilowatt hours (kWh) of electricity between 2011 and 2014, exceeding targets set out by the province as a result of increased customer uptake in programs. These results represent 70.5% of the demand target and 110.7% of the energy target.
In 2014 alone, Hydro Ottawa achieved an incremental 34.7 megawatts (MW) in peak demand savings and 72 gigawatt hours (GWh) in energy savings, the highest yearly results over the program period.The overall results achieved in 2011-2014 are 60.1 MW in peak demand savings and 414.9 GWh in energy savings.
Strong relationships with commercial customers, as well as increased participation, contributed to the success of conservation programs over the last four years. Commercial customers took advantage of Retrofit and Small Business Lighting programs, and residential customers participated in the Fridge and Freezer Pickup, Heating & Cooling and Coupon programs.
"These efforts speak to Hydro Ottawa's dedication to promoting conservation and to the community's commitment to sustainability," says Hydro Ottawa President and CEO Bryce Conrad. "The over-achievement of our GWh target helps encourage us to continue making strides in this area and positions us well for future Conservation and Demand Management frameworks."
Hydro Ottawa delivers electricity to 319,500 customers in Ottawa and Casselman. It is the largest municipally owned producer of green power in the province, with hydroelectric and landfill gas-to-energy generating facilities.