Powering Up the Prairies: ECS Winnipeg Expanded Facility Now Open with Increased Capacity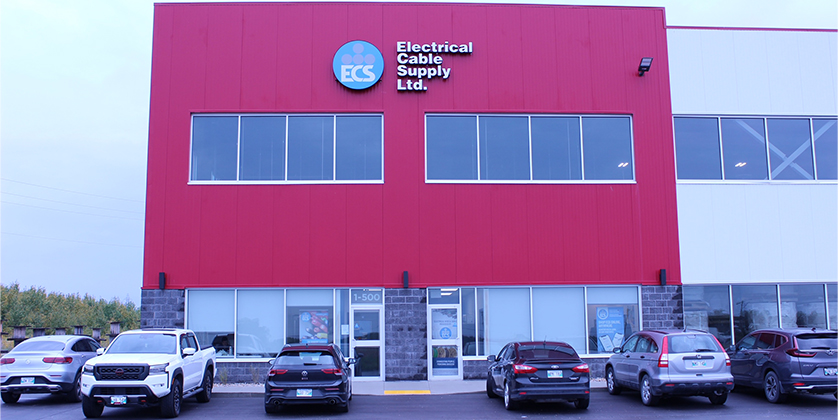 October 31, 2023
Electrical Cable Supply (ECS), a leading provider of wire and cable, is thrilled to announce the expansion of its Winnipeg facility, a move geared towards providing an even better experience for customers, and a continued commitment to service excellence.
This expansion brings substantial benefits to customers in the prairie region. The increased facility size means ECS can now offer greater inventory availability, a wider range of choices, and shorter wait times.
The upgraded facility features cutting-edge technology, including a high-capacity cutting machine capable of handling up to 12,000 lbs. and 109-inch reels. Additionally, a new speed winder ensures precision and efficiency for smaller cuts.
ECS has also improved order handling with increased loading docks at the Winnipeg facility, streamlining sourcing, unloading, and order dispatch – allowing for greater efficiency and faster product deliveries throughout Manitoba, Saskatchewan and Northern Ontario.
"We are so excited to usher in this new phase of enhanced service in Winnipeg. With all our improvements, it's easier to offer premium specialized products while prioritizing time-sensitive deliveries from our expanded facility," said David Karpuk – Executive VP of Sales, Western Canada.