Nova Scotia Power's Annual Scholarship Program Supports Inspiring Future Leaders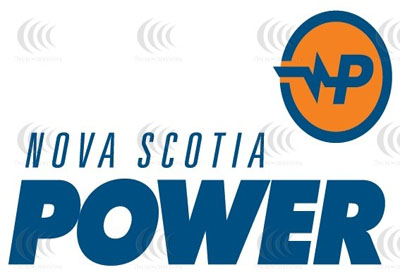 August 3, 2017
The winners of the Trades Scholarship are Chris Wallace, Brandon Macinnin, Andrew Bradley, Jordan Bissonette and Rogran Schofield.
Nova Scotia Power has also highlighted one of the winners of the Employment Equity Scholarship.
Majd Al Zhouri (Seen in the image), set to begin his engineering degree this fall at St. Francis Xavier University, is one of this year's many deserving scholarship recipients.
"Graduating from high school was a very emotional moment for me," said Majd, a 21 year-old Syrian refugee and newcomer to Canada, who has been living with his family in Antigonish since 2016. "I'm so thankful and appreciative of the support I have received from my teachers, the community and everyone else who has helped me and my family since we moved here. I think Canada, and Antigonish in particular, are so welcoming to newcomers and it's a great example of how communities can come together to support each other."
At 21 years of age, Majd could have been graduating university this year, but he was forced to stop his high school education when he was 15 years old because of the Syrian civil war. His family moved around a lot in order to keep each other safe during the war, and they were extremely relieved to be one of a number of refugee families over the past few years to be sponsored and welcomed home by a Nova Scotian family.
Majd worked very hard over the past year to learn English while he was taking extra courses so he could condense three years of high school programs into 18 months. He also found a part-time job to begin saving for his post-secondary education, and to help support his family.
"I can't tell you what it means to me that I was able to return to school and finish my high school education; it was my top priority when we moved here," said Majd. "I feel that students in Nova Scotia don't know how lucky they are to be able to go to school. Honestly, you don't really know how much something like education means to you until it is taken away."
Majd was also recently recognized with a national art activism award for a play he wrote and delivered based on his reflections on life as a teenager in the Syrian civil war. He says it has helped him to cope with the aftermath of those life experiences, and focus on what's important to his future success – education and family. His dream of being an engineer – his father owned a construction company in Syria – will soon be realized due to his perseverance, and we are proud to support him and other future leaders of tomorrow by providing financial assistance through our annual scholarship program.
Scholarships are available each year to qualifying students enrolled in trades and degree programs under specific categories including, Mi'kmaq, Environment, Centennial, Trades, Employment Equity, and awards for Employees' children.
This year, Nova Scotia Power awarded scholarships totaling over $120,000. The program is in place to provide future leaders with opportunities to learn and grow, which is essential to developing an empowered workforce that will help to build the strong, healthy communities where we live and work.
For a complete list of the 2017 scholarship recipients or to learn more about our scholarship program, visit www.nspower.ca/scholarships.