New Brunswick Power Commissions Fast-Charging Station in Moncton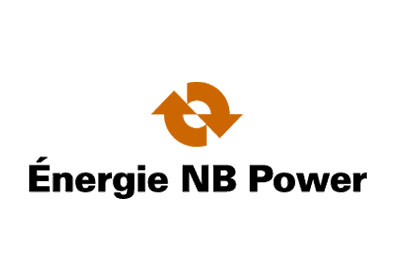 November 9, 2017
NB Power has announced the completion of the first phase of the fast-charging infrastructure along the TransCanada highway with commissioning of a fast-charging station in Moncton at the Magnetic Hill Irving. Electric vehicles (EV) can now charge up in the parking lot at 2731 Mountain Road in Moncton at a fast-charging or standard level-2 station.
"NB Power is proud to 'lead the charge' in establishing infrastructure needed to support the adoption of electric vehicles in New Brunswick," said Keith Cronkhite, senior vice-president of business development and strategic planning at NB Power. "Using the NB Power eCharge Network's charging stations for electric vehicles, New Brunswickers can save significantly on fuel costs and lessen their impact on the environment."
"We're thrilled to work with NB Power to offer a new energy option for our customers at the Magnetic Hill Irving," said Jason Lutes, owner of the Magnetic Hill Irving. "Electric vehicle drivers can now stop here to recharge while enjoying our service station's amenities."
"This electric vehicle network provides New Brunswickers the confidence and convenience they need to make cleaner choices the next time they buy a vehicle," said the Honourable Ginette Petitpas Taylor, Member of Parliament for Moncton — Riverview — Dieppe, on behalf of the Honourable Jim Carr, Canada's Minister of Natural Resources. "The Government of Canada continues to support green infrastructure in the transportation sector that will advance Canada's efforts to build a clean economy, create well-paying jobs, and achieve our climate change goals."
The Magnetic Hill Irving is the tenth fast-charging site along the Trans-Canada Highway, completing the first phase of fast-charging infrastructure roll-out.
About the eCharge Network:
The eCharge Network is NB Power's public charging program for plug-in electric vehicles. The eCharge Network is made up of 19 standard level-2 (240 Volt) and 10 fast (400 Volt) charging stations located throughout the province. The network aims to enable drivers of electric vehicles to travel around New Brunswick.
Electric vehicle drivers can sign up to the eCharge Network online and download the eCharge Network app for iOS and Android to locate charging stations, add credits to their account and access charging stations. The eCharge Network is interoperable with the Electric Circuit in Québec and the FLO network's thousands of stations throughout Canada.
Quick facts:
There are currently 19 standard level-2 eCharge Network stations available for use in the following municipalities: Edmundston, St. André, Perth-Andover, Prince William, Woodstock, Fredericton, Waasis, Youngs Cove, Salisbury, Quispamsis, Bathurst, Moncton, Shediac, Aulac, and Grand Bay-Westfield.
There are currently 10 fast-charging stations available for use in the following locations: Edmundston, St. André, Perth-Andover, Woodstock, Prince William, Waasis, Youngs Cove, Salisbury, Moncton and Aulac.
It takes several hours to recharge completely at a standard level-2 charging station.
Both plug-in hybrid and all-electric vehicles can charge at a 120-volt outlet or standard level-2 charging stations (240 volt).
An all-electric vehicle can recharge up to 80 per cent in as little as 30 minutes at a fast charging ("level 3" / 400 volt) station.