Valard Construction and Supercom Industries Partner for East-West Tie Line Project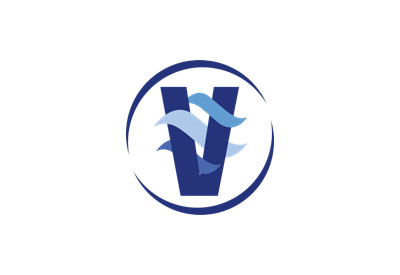 December 14, 2017
Valard Construction, a Quanta Services company, has been selected by NextBridge Infrastructure and Borealis Infrastructure to construct the Ontario East-West Tie Line Project in northern Ontario.
Valard will be working closely with Supercom Industries, a 100% Aboriginal-owned joint venture by the six First Nations proximate to the East-West Tie transmission line, to hire qualifying candidates from the First Nation communities. To solidify and represent this partnership, the two entities have created a joint brand/logo (seen here)
Supercom is connecting employment and contracting opportunities with community members and community businesses, with the goal of maximizing procurement opportunities, enhancing capacity of existing businesses and the creation of new businesses, and developing the regional workforce. Supercom has achieved an intake of 244 people to train for careers in Powerline Technician trades, Culinary Arts, Environment and Forestry, and other skilled work. Along the transmission line's route, the local economic impact is vast, from barbers to convenience store owners, auto repair and fuel stations, and all kinds of other small businesses in the region. Supercom will support local procurement for the project, while these indirect impacts will spin off from suppliers and workers buying services and products locally.
Valard will provide comprehensive construction services, including project management, material management, construction permitting and the construction of approximately 290 miles of double circuit 230 kilovolt transmission line connecting Hydro One's Wawa Transformer Station, Marathon Transformer Station and Lakehead Transformer Station. Construction is expected to begin in late 2018, with completion expected in late 2020. Adam Budzinski, President and Chief Executive Officer of the Valard Group of Companies added, "We have extensive relationships with local indigenous communities and look forward to working with them on this project. Additionally, Valard is known for its expertise in building infrastructure in an environmentally sensitive way."
Matthew Dupuis, Director for Supercom Industries commented that "it's been an absolute pleasure to see this partnership blossom into what it is today. Valard and Supercom have been engaged for a couple of years working on the local content of this construction project. It was always Supercom's goal to maximize the local economic participation during the construction of this project and that will be attained through contracting and new job creation. The entire region has been waiting for an economic stimulus of this magnitude and it is now going to be coming in late 2018."
file:///C:/Users/ohurst/Pictures/Press-Release-Supercom-Valard-FINAL-ID-498831-ID-498960.pdf