Alberta Approves Wire-Free Switches in New Construction projects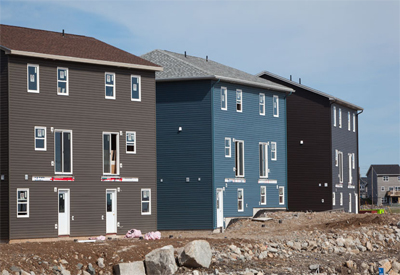 February 24, 2018
Alberta's Department of Municipal Affairs has issued a new Electrical Standata permitting wire-free switching in all new construction projects.
"This is really good news for home builders, electrical contractors and home buyers," said Levven Electronics vice president Marv Verlage. "We appreciate the Alberta Government's leadership in recognizing wire-free switches as a safe method to control power. The wire-free switch is a game-changer. It delivers real benefits for business, the environment, and the people using the switch day-to-day."
Wire-free switching:
Eliminates all of the wire, pipe, and boxes used today for wired switches – saving an average of 700 feet of copper wire and 28 switch boxes per new home
Speeds up new home construction – switch installation is faster without switch wire
Increases labor efficiencies and capacity for electrical, drywall, and painting trades
Makes homes smart- and BMS-ready without added cost or complexity
Provides new switching features that reduce energy costs, increase convenience, and deliver added safety and security results.
Edmonton-based Levven Electronics Ltd. designs and manufactures GoConex wire-free control products in Alberta. GoConex separates the common switch into its two operating components. The wireless rocker switch can go on any surface and sends RF commands to on/off and dimmer controllers. Controllers fit in electrical boxes and control the flow of power. The efficiencies and conservation opportunities that GoConex delivers earned it the 2017 Manning Innovation Award.
"It's rare when a new product can provide value and benefit without impacting affordability," says Levven Electronics CEO James Keirstead. "We've been working with builders in the United States who see this value and are putting GoConex in their new homes. The vision and leadership that the Alberta Government has demonstrated by approving the use of wire-free switches in new residential construction paves the way for better, smarter, and more responsible infrastructure going forward."
Alberta Municipal Affairs and the Safety Codes Council jointly publish Electrical Standata bulletins to communicate new interpretations, clarifications, recommended practices or province-wide variances on Codes and Standards matters related to the Safety Codes Act. The Standata update pertains to Rules 30-500 to 30-510 "Luminaires in Buildings of Residential Occupancy", and can be viewed here.
https://goconex.com/alberta-government-approves-wireless-switching-residential-construction/