The Ideal National Championship Contest Is Back!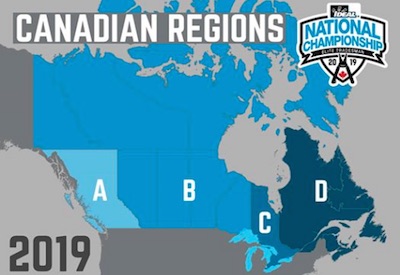 Feb 28, 2019
Get ready to compete in the 2019 Ideal National Championship, which showcases the abilities of electrical professionals, apprentices and students. Qualifying round events will be held across Canada and the U.S., culminating in the Championship Weekend at the end of 2019. A preliminary list of qualifying rounds appears below.
The qualifying events are conducted in partnership with electrical distributors, trade schools and other organizations. Qualifying Round winners, with the fastest times in each territory, will compete during the championship weekend in Orlando, Florida.
Last year almost 40,000 electricians across North America took part in local competitions organized by Ideal Industries. From these 40,000, a professional representative and apprentice were selected from each state and one from both Western and Eastern Canada. This marked the first time Canadian electricians were eligible to compete in the competition, vying for the title of National Champion and a prize payout of US$75,000.
This year 18 Canadians will advance to the final championship competition in Orlanda, Florida. The Canadian competitors will be drawn from four regions, an increase of two over 2018:
• Region A —British Columbia
• Region B — Alberta, Saskatchewan, Manitoba, Northern Ontario, Yukon, Northwest Territories, and Nunavut
• Region C — Ontario
• Region D — Quebec, New Brunswick, PEI, Nova Scotia, and Newfoundland and Labrador
New this year: two professional and two apprentice wildcard spots available, split evenly between Canada East and West. These four qualifying spots are for those who did not win their region, but have the next fastest time.
Qualifying rounds this month
• Orillia — March 6
• Exeter — March 11
• Goderich — March 11
• Listowel — March 12
• Barrie — March 13
• Woodstock — March 13
• Stratford — March 13
• Kincardine — March 14
• Hanover — March 15
• Collingwood — March 19
• Owen Sound — March 19
• Port Perry — March 20
• Winnipeg — March 21
Learn more about some of Canada's 2018 winners
Last December EIN attended the Championship Weekend and interviewed Canadian winners. Read about these two professional engineers:
• Lance Giesbrecht, ELG Electric, Goderich, ON — Fastest Professional Electrician, Canada East http://www.electricalindustry.ca/peers-profiles/5085-lance-giesbrecht-elg-electric-goderich-on-fastest-professional-electrician-canada-east

• Paul Hannania, Panel Upgrade Experts, Calgary, AB — Fastest Professional Electrician, Canada West http://www.electricalindustry.ca/peers-profiles/5030-paul-hannania-panel-upgrade-experts-calgary-ab-fastest-professional-electrician-canada-west
In the next issue of EIN, watch for an article on Mateo Berrio, Fastest Apprentice/Student, Canada West.
Find out more about the 2019 competition