Government of Canada Promotes In-Demand Skilled Trades as a First-Choice Career Path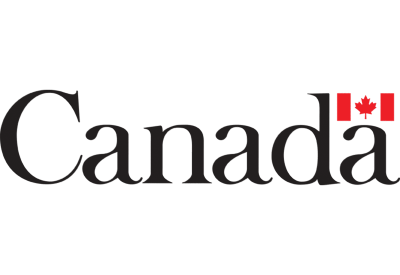 February 10, 2022
Now more than ever, as Canada recovers from the COVID-19 pandemic, skilled tradespeople are in high demand to fill well-paying jobs and build rewarding careers. The most recent projections estimate about 700,000 skilled trades workers are expected to retire between 2019 and 2028, creating an ever-growing need to recruit and train thousands more.
That is why the Minister of Employment, Workforce Development and Disability Inclusion, Carla Qualtrough, launched an advertising campaign to promote the skilled trades as a strong first-choice career path for youth and young adults.
Also launched as part of this campaign is Canada.ca/skilled-trades, a comprehensive website that offers a one-stop national repository for information about the skilled trades. The site will help young Canadians learn about the more than 300 skilled trades in Canada and the Red Seal trade designation. The site also highlights in-demand trades in each region and available financial support offered by the Government of Canada. The campaign will reach youth and young adults through popular social media platforms, websites, campus billboards, public transit and national broadcast media.
This campaign was developed with insights and valuable contributions from the special advisors to Minister Qualtrough, who each in their own right is a long-standing and passionate advocate for the skilled trades, encouraging apprenticeships and promoting this rewarding career path to Canadians from coast to coast. The advisory committee was composed of:
France Daviault, Executive Director of the Canadian Apprenticeship Forum;
Jamie McMillan, Founder of KickAss Careers and talented ironworker and boilermaker by trade;
Mandy Rennehan, Chief Executive Officer and Founder of Freshco; and
Matt Wayland RSE, Executive Assistant to the International Vice-President and Canadian Director of Government Relations for the International Brotherhood of Electrical Workers Canada.
To further support more Canadians to join the skilled trades, the Government of Canada is investing nearly $1 billion annually in apprenticeship supports through grants, loans, tax credits, Employment Insurance benefits during in-school training, project funding, and support for the Red Seal Program, in addition to existing funding programs. Announced in Budget 2019, the Canadian Apprenticeship Strategy will strengthen existing apprenticeship supports and programs by helping apprentices and key apprenticeship stakeholders, including employers, to participate and succeed in the skilled trades.
Quick Facts
According to the Canadian Apprenticeship Forum, an average of around 75,000 new apprentices will need to be hired per year in the next five years in order to meet the demand for skilled journeypersons in Red Seal trades. Top trades most at risk of not meeting the demand include welder, industrial mechanic (millwright), bricklayer, boilermaker, cook and hairstylist.
Demand for construction trades is likely to remain high. According to Buildforce Canada, the industry needs to recruit 309,000 new construction workers over the next decade (2021 to 2030), driven predominantly by the expected retirement of 259,100 workers (22% of the current labour force).
The COVID-19 pandemic has had a significant impact on Canada's apprenticeship systems. Apprenticeship data from 2020 shows the largest year-over-year declines in new apprenticeship registrations and certifications since the data series began in 1991.
There were 55,455 new apprenticeship registrations in 2020, a decrease of 28.5% (-22,119) from 2019.
There were 26,376 apprentices who received a trade certificate in 2020, a decrease of 31.5% (-12,138) from 2019.
In Canada, young women continue to be less likely to express interest in a career in the skilled trades. According to a survey done by the Organisation for Economic Co-operation and Development, only 2% of 15-year-old female students indicated that they were definitely planning to pursue a career in the skilled trades.