David Rellinger of Schneider Electric is Named to the CABA Board of Directors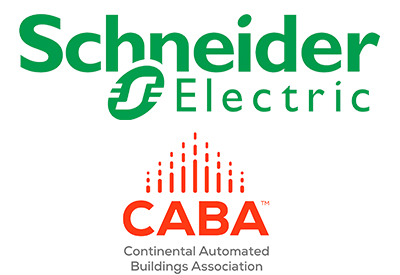 April 11, 2022
David Rellinger, Vice President of Systems Transformation for Schneider Electric (SE), has been appointed to the CABA Board of Directors. Schneider Electric is a global specialist in energy management and automation in more than 100 countries, and the Continental Automated Buildings Association (CABA) is a leading B2B trade association focusing on advanced technologies in homes and buildings.
"I am excited at the opportunity to contribute to the work CABA is doing that will promote the positive impact the Intelligent Buildings industry can have in the areas of sustainability, people- centricity, and resiliency," said Rellinger, who will join a CABA board with representation from across the intelligent buildings and connected home spectrum. "Anticipating and planning for the future of building automation and converging operational technologies is something I am naturally passionate about and CABA is a great fit.
"David Rellinger holds a distinguished track record of advancing the integrated smart building across challenging and dynamic customer segments," said Greg Walker, CEO of CABA. "His significant industry background and knowledge, especially his expertise in anticipating market demands and trends, will be significant assets to our board."
At Schneider Electric, with its focus on offering integrated solutions across multiple market segments, including leadership positions in energy and infrastructure, industrial processes, building automation, and data centers/networks, as well as a broad presence in residential applications, David serves as the Vice President of Systems Transformation. He is responsible for execution of strategic operational initiatives that ensure market share growth and high customer satisfaction for U.S. operations teams in Digital Buildings. David's experience spans 20+ years in sales, operations, and service of building management systems, integrated security systems, and IT infrastructure.