Federal Government Invests $1.6 Million in CanREA's Electricity Transition Hub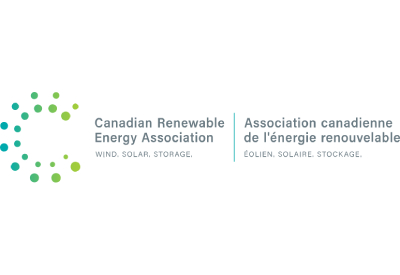 October 28, 2022
The federal government announced an investment of nearly $1.6 million for the Canadian Renewable Energy Association (CanREA) to establish the CanREA Electricity Transition Hub (the Hub).
The new Hub will help Canadian utilities and system operators build capacity to increase the deployment of cutting-edge clean power, storage, and grid technologies..
Through developing a resource library known as the Electricity Transition Hub Electronic Resource (ETHER), the Hub will deliver the knowledge and tools required to drive change and pursue the most efficient transition to decarbonized, expanded, well-integrated, reliable electricity grids to support electrification and Canada's ambitious climate goals. The Hub will also share knowledge through quarterly reports and meetings, including an annual Hub Summit.
The Hub has 13 founding utility and system operator participants, including Alberta Electric System Operator, BC Hydro, City of Medicine Hat, EPCOR, Essex Power Corporation, Fortis Inc., Manitoba Hydro, NB Power, Ontario Power Generation, Qulliq Energy Corporation, SaskPower, Toronto Hydro and Utilities Kingston.
"CanREA is very excited to launch the Electricity Transition Hub. It is a unique entity that supports electricity system participants and helps them build capacity to accelerate the energy transition. CanREA is uniquely positioned to gather global knowledge on wind energy, solar energy and energy storage integration, and then to translate these resources effectively to be relevant in all of Canada's different regions and electricity systems.," commented Phil McKay Senior Director of the Electricity Transition Hub
CanREA, utilities and system operators will also contribute to this project, bringing the total investment to over $1.9 million.
The Government of Canada is supporting utilities and system operators to fulfill their responsibility to deliver abundant renewable energy and grid modernization solutions that will ensure affordable and reliable energy for Canadians, while accelerating Canada's transition to a net-zero economy by 2050.