Government of Canada Announces Nearly $15 Million in Federal Investments for New EV Chargers Across the GTA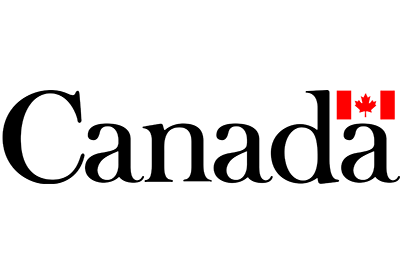 February 13, 2023
Reducing pollution from the transportation sector is critical to Canada achieving its climate targets. That's why the Government of Canada is making it easier for Canadians to purchase, charge and drive electric vehicles (EVs) in Ontario and across the country.
Today, Jean Yip, Member of Parliament for Scarborough–Agincourt, on behalf of the Honourable Jonathan Wilkinson, Minister of Natural Resources, was joined by MP Shafqat Ali and MP Julie Dzerowicz to announce federal investments totalling nearly $15 million for the installation of more than 2,350 EV chargers, 2,100 of which will be installed across the Greater Toronto Area.
This funding was provided to 32 organizations, including municipalities, multi-resident buildings (MURBs), private firms and utilities.
Since 2016, the Government of Canada has invested a historic $1 billion to make EVs more affordable and chargers more accessible for Canadians and has approved funding to support the installation of more than 34,500 EV chargers to date.
In support of the government's objective of adding 50,000 new zero-emission vehicle (ZEV) chargers to Canada's network, Budget 2022 also provided an additional $900 million to Natural Resources Canada and the Canada Infrastructure Bank to continue deploying zero-emission vehicle infrastructure. Budget 2022 delivered an additional $1.7 billion to extend the government's purchase incentive program until March 2025 and to expand the types of vehicle models eligible under the program, which would include more vans, trucks and SUVs.
Budget 2022 also provided up to nearly $4 billion over eight years for the implementation of the Canadian Critical Minerals Strategy, with the aim of advancing the development of critical minerals resources and value chains — including metals for clean technologies like electric vehicles and advanced batteries — to enable the transition to a low-carbon economy and support advanced technology and manufacturing. 
Further, the 2022 Fall Economic Statement included a refundable investment tax credit for clean technologies including industrial zero-emission vehicle charging and refuelling equipment, alongside support for clean energy generation and storage. The statement also included the creation of a Sustainable Jobs Training Centre and Secretariat, which will support thousands of workers in skills training and placements in the low-carbon economy.
These investments are yet another step in reaching Canada's target of ensuring all new passenger vehicles sold in Canada are zero-emission by 2035. And just like investments in everything from clean technology to nature protection, today's announcement is part of achieving Canada's ambitious climate change goals to build a cleaner, healthier and affordable future for all Canadians.
Quotes
"We're making electric vehicles more affordable and charging more accessible where Canadians live, work and play. Investing in more EV chargers, like the ones announced today across the Greater Toronto Area, will put more Canadians in the driver's seat on the road to a net-zero future and help achieve our climate goals."
The Honourable Jonathan Wilkinson
Minister of Natural Resources
"By investing in critical charging infrastructure, we're helping families save money at the pump while combating climate change. Alongside dozens of partners like the City of Toronto and the YMCA, our government will support the building of new EV charging stations where Torontonians need them most, including in my riding of Eglinton–Lawrence."
The Honourable Marco Mendicino
Minister of Public Safety
Member of Parliament for Eglinton–Lawrence
"Across Toronto and the GTA, Canadians will have access to over 2,000 new EV chargers due to today's announcement of new federal investments. Between our purchase incentive and our infrastructure investments in charging and EV manufacturing, Canada is leading the global transformation to net zero."
Jean Yip
Member of Parliament for Scarborough–Agincourt
"Bramptonians and all Canadians are driving toward a more sustainable future. Today's investments included over $1.7 million in federal support for the City of Brampton to deploy over 175 chargers in our city. Whether it is deploying chargers with the city or building EVs with Stellantis, the Government of Canada is investing in Brampton's future as a hub for sustainable jobs for generations to come."
Shafqat Ali
Member of Parliament for Brampton Centre
"Achieving net zero means reducing emissions across sectors including transportation. Today's announcement of over two thousand new EV chargers across the GTA will help families in Davenport and across the region to save money while fighting climate change. Investing in community infrastructure like zero-emissions buses and EV chargers is critical to Toronto's ongoing climate leadership."
Julie Dzerowicz
Member of Parliament for Davenport
"We're proud that the City of Toronto is helping to drive the transition to electric vehicles in the GTA. With nearly 35 percent of Toronto's emissions coming from on-road transportation, switching to electric vehicles will be integral to helping the City of Toronto meet our goal of being net zero by 2040. Thank you to the federal government for joining the City of Toronto to invest in growing EV charging infrastructure."
John Tory
Mayor, City of Toronto
"As part of the efforts to reach net zero, the City of Toronto is electrifying city-owned fleets and undertaking a major expansion of its corporate EV charging infrastructure. As part of today's funding announcement, the federal government is supporting the City of Toronto to grow its EV charging network on municipal sites, helping to accelerate the broader promotion and adoption of EVs in Toronto."
Jennifer McKelvie
Deputy Mayor, City of Toronto
"Today's announcement by the federal government is good news for Brampton as it will help us to achieve a zero carbon transition in Brampton and a more sustainable future for residents."
Patrick Brown
Mayor, City of Brampton
"The federal contribution to the YMCA of Greater Toronto will help us install electric vehicle chargers at many of our charity's community locations across the Greater Toronto Area and our YMCA Camp Pine Crest in Muskoka, giving thousands of community members convenient access to a low-carbon solution. This funding illustrates the tangible steps we can take on community resiliency and climate change when we work together toward the same goal."
Alex Versluis
Senior Vice President, Property Management and Development, YMCA of Greater Toronto
Quick facts
Federal funding will be provided through Natural Resources Canada's Zero-Emission Vehicle Infrastructure Program (ZEVIP), which supports the deployment of charging and refuelling infrastructure where Canadians live, work and play, as well as through the Electric Vehicle Infrastructure Demonstration Program that supports demonstrations of next-generation and innovative EV charging and hydrogen refueling infrastructure.
Transportation accounts for 25 percent of total greenhouse gas emissions in Canada.
Thanks to the funds invested to date by the ZEVIP, more than 34,500 new charging stations will be installed from coast to coast by 2027.
Budget 2022 provided Natural Resources Canada's ZEVIP with an additional $400 million, and Canada's Infrastructure Bank will invest $500 million to deploy an additional 50,000 electric vehicle chargers by 2027.
To date, over 150,000 Canadians and Canadian businesses have taken advantage of the federal incentive to purchase a zero-emission vehicle.