Government of Canada Announces Rapid Housing Initiative Funding for the City of Regina
February 14, 2023
the Honourable Ahmed Hussen, Minister of Housing and Diversity and Inclusion and Sandra Masters, Mayor of the City of Regina announced $6.6 million in funding for Regina, one of the 41 recipients of the third round of the Rapid Housing Initiative's (RHI) city stream. This investment is set to help create at least 25 new units.
This is made possible by the Government of Canada's additional investment of $1.5 billion through RHI, bringing the program's total to $4 billion to support the country's most vulnerable. This investment is expected to create at least 4,500 more affordable housing units for Canadians in severe housing need across the country, with 25% of investments going towards women-focused housing projects.
Regina Housing Initiative
RHI provides funding to facilitate the rapid construction of new housing and the acquisition of existing buildings for the purpose of rehabilitation or conversion to permanent affordable housing units. The additional funding for the third round of RHI will be divided into two streams: $1 billion through the Projects Stream and $500 million towards the Cities Stream.
Quotes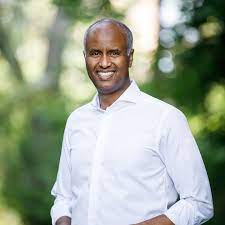 "Everyone deserves a safe and affordable place to call home. Through the Rapid Housing Initiative, we are quickly providing new affordable housing units for people who need them most, right across Canada. By working closely with our partners to create more affordable housing that meets the needs of Canadians, our government is continuing to deliver meaningful results for Canadians. This is one of the many ways our National Housing Strategy continues to ensure no one is left behind."
 –  The Honourable Ahmed Hussen, Minister of Housing and Diversity and Inclusion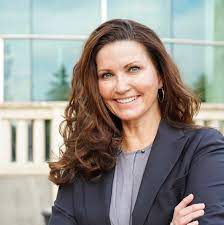 "We are grateful for being selected by the Government of Canada as one of 41 municipalities to receive this funding to help support Regina's need for additional affordable housing units. Addressing housing insecurity requires a collaborative effort from all levels of government and the non-profit sector. Developing new housing will improve our residents' safety and wellbeing and increase community vibrancy." 
– Sandra Masters, Mayor of the City of Regina
Quick facts
The Government of Canada's National Housing Strategy (NHS) is an ambitious, 10-year plan that will invest more than $82+ billion to give more Canadians a place to call home.
Launched in 2020, the Rapid Housing Initiative (RHI) is delivered by the Canada Mortgage and Housing Corporation (CMHC), under the NHS.
The first two rounds of the RHI exceeded expectations and are expected to create more than 10,000 units instead of the 7,500 initially planned. This includes more than 3,300 units to support women and more than 4,200 units to support Indigenous Peoples.
The RHI takes a human rights-based approach to housing, serving people experiencing or at risk of homelessness and other vulnerable people under the NHS, including women and children fleeing domestic violence, seniors, young adults, Indigenous Peoples, people with disabilities, people experiencing mental health and addiction issues, veterans, 2SLGBTQI+ individuals, racialized groups, and recent immigrants or refugees.