Increase in Responsibilities for MGM's Jason Copeman
March 9, 2023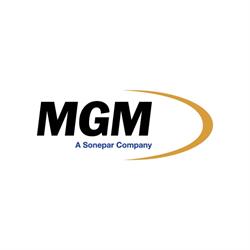 MGM's Regional Director
It is with great pleasure that Sonepar announces the change of responsibilities for the Regional Director, Jason Copeman. As of March 1st, 2023, all functional leaders of MGM and Dixon Electric will report directly to Jason.
Jason has had a long-established career filled with success within the electrical distribution industry. He has worked his way from an entry level position to his current role as MGM's Regional Director and is ready to take on more responsibilities, with the addition of Dixon branches, employees, and customers. Jason will work closely with the Branch Managers and other functional leaders at MGM/Dixon to build on the solid foundation of profitable growth already established. An emphasis on technical skills and knowledge, digital adoption of the customer base and skills upgrades for the team will be Jason's new priorities. Jason will continue to report directly to Todd Walford, Sonepar Ontario Region's President.

"Please join us in congratulating Jason on his new responsibilities and providing him with our full support moving forward. Congratulations Jason!" said the company via press release.