Simard Transport Initiates Electrification of its Truck Fleet
July 20, 2023
Simard Transport, a transportation company established in Quebec and Canada since 1943, takes pride in being among the first Quebec-based companies to actively contribute to decarbonizing heavy transportation. Recently, they announce the addition of four electric trucks to their current fleet. Through their innovative spirit, Simard Transport is paving the way and demonstrating leadership in the trucking industry by initiating their energy transition to reduce greenhouse gas (GHG) emissions.
Simard Transport has partnered with Cleo, a subsidiary of Hydro-Québec, to oversee the deployment of their charging infrastructure.
"We are delighted to collaborate with Simard Transport to offer our turnkey service and dynamic charging management through our smart platform," said Jeff Desruisseaux, CEO of Cleo. "Cleo's mission is to support fleet operators from all sectors in their successful transition to electrification. This collaboration will drive the transformation of heavy transportation toward a sustainable future."

Jeff Desruisseaux, CEO of Cleo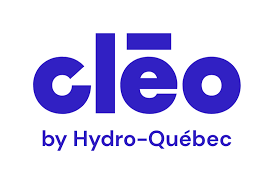 Cleo's turnkey service also includes dynamic charging management through its smart platform. Developed in Quebec, this smart platform ensures reliable charging by remotely controlling charging stations and reduces electricity costs by managing power demand.
The four eCascadia trucks, manufactured by Freightliner, are the first to be delivered to a Quebec-based carrier by a Quebec dealer. Simard Transport relied on the family-owned business GLOBOCAM, the largest network of heavy truck dealerships in Québec, for the purchase of their electric trucks.
"GLOBOCAM supported Simard Transport throughout the decision-making process. We participated in technical and operational analyses to ensure the trucks meet their needs, provided training, and assisted them in the subsidy application process,"

Guillaume Chénard,
Vice President of Sales at GLOBOCAM
Energy transition is a key objective for GLOBOCAM, which aims to support its customers in transitioning to renewable energy sources. As such, this dealership network positions itself as the ultimate one-stop shop to meet all the needs of carriers.
Collaboration among all stakeholders in the Quebec electric and intelligent transportation ecosystem is crucial for reducing GHG emissions from transportation. This project serves as a great example, and the three companies hope to inspire the industry to decarbonize.
Project Overview