Skills Ontario and ApprenticeSearch.com Come Together to Assist Young People Enter the Skilled Trades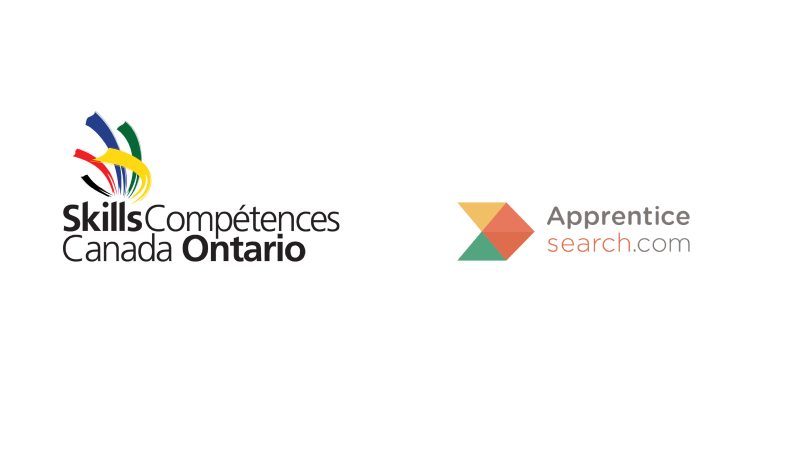 December 2, 2022
With a combined experience of over 60 years helping young people enter the skilled trades workforce, Skills Ontario and Apprenticesearch.com are partnering to encourage and enable more youth to access rewarding careers in the trades. The agreement will foster a seamless and integrated experience for career seekers by providing a clear pathway to the trades from exploration through to training and ultimately, employment.
This enhanced partnership will involve better integration of Apprenticesearch.com offerings in Skills Ontario competitions, events, and activities to provide a clear next step to employment programs and services through ApprenticeSearch.com for those interested in pursuing skilled trades and technologies.
The first joint activity together was at the Thunder Bay Level Up! Career fair hosted by the Ministry of Labour Immigration Training and Skills Development on November 28th where Apprenticesearch.com staff joined Skills Ontario in engaging students from across the region.
"We have worked closely with HIEC and Apprenticesearch.com for a number of years and are pleased to take this partnership to the next level" said Ian Howcroft, CEO of Skills Ontario. "This partnership offers an end to end path from exploration to employment for those interested in a rewarding and lucrative career in the skilled trades".
"ApprenticeSearch.com is delighted to be partnering with Skills Ontario  and the Skilled Trades Truck to bring career development resources and information to help young people connect to their next step in the skilled trades pathway. Over the years, we have worked well together to highlight opportunities in the skilled trades for youth.  Recent investment into the skilled trades has allowed us to partner more strategically to cross promote our programs and services and provide continuous support to young people looking to explore and pursue the skilled trades pathway," said Kelly Hoey, Executive Director, ApprenticeSearch.com. 
https://www.skillsontario.com/get-involved