Sonepar Extends its Partnership with Siemens Building Products to Accelerate Building Decarbonization in 2023
July 17, 2023
Regulations are forcing building owners to reduce the carbon footprint of their stock. The Energy Performance for Buildings Directive (EPBD) coordinates regulations in all European countries and sets clear targets for achieving climate-neutral building operations by 2050.
Furthermore, in the current context where we're witnessing soaring energy prices, building owners are seeking transparency, and the constant monitoring of their building's energy consumption to optimize its performance and achieve energy efficiency.
Sonepar is extending its partnership with Siemens to support customers in creating and renovating buildings to become "smarter", and more efficient, by introducing HVAC devices and building automation systems into its portfolio.
Whether new or existing buildings, small or large, Sonepar's customers can choose from a wide range of high-quality sensors, valves, actuators, thermostats, and innovative building automation controllers that enable the evolution of "smart" buildings. The easy-to-install devices ensure regulated on-site energy consumption while creating the perfect environment for building occupants.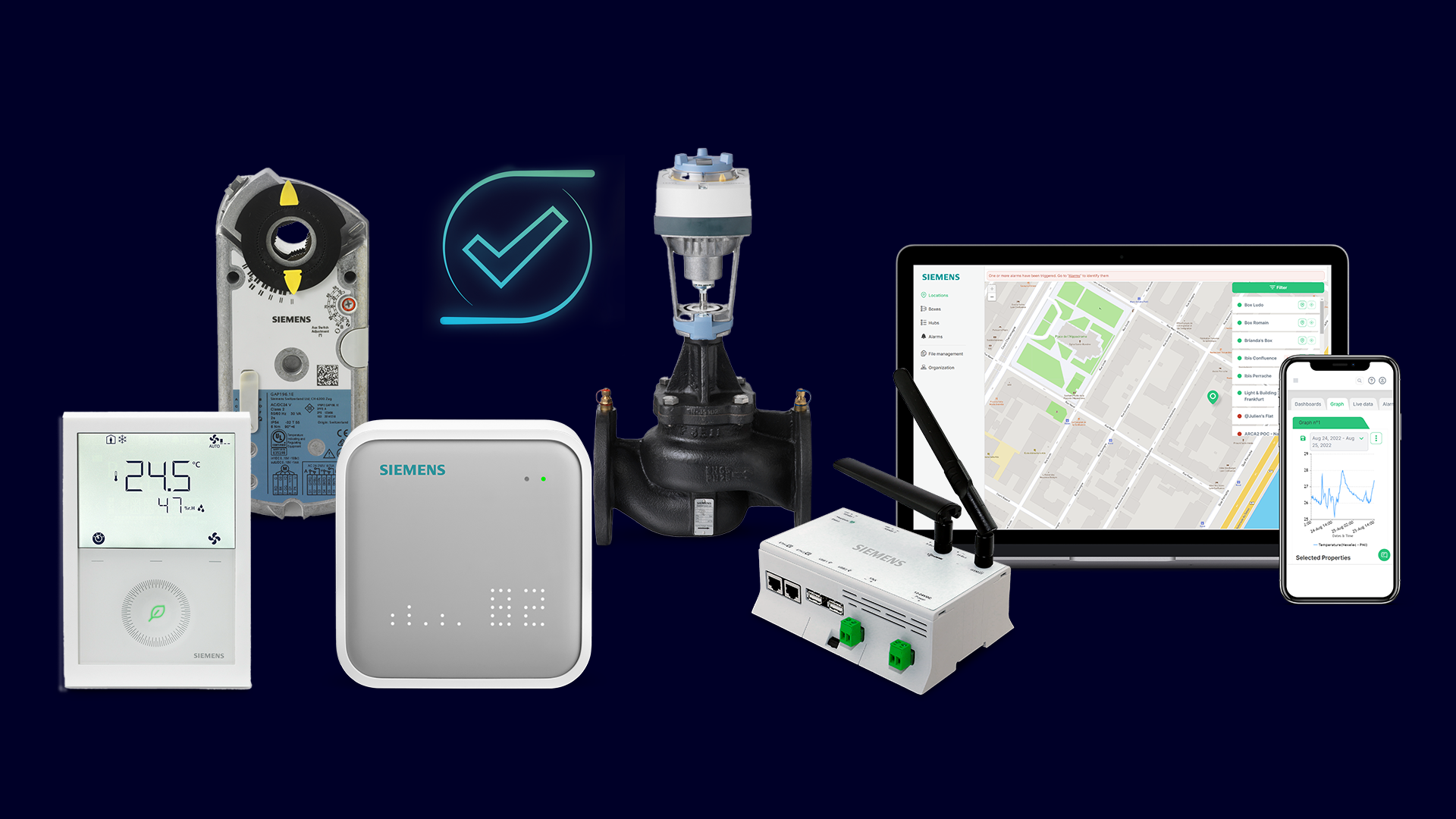 The Sonepar-Siemens Guarantee
This expanded portfolio will gradually be rolled out across the Sonepar network, giving customers around the world access to Siemens' innovative solutions and the best tools to serve the end user.
Sonepar and Sustainability
Sonepar's Green Offer enables customers to make sustainable choices to master their carbon footprint, thanks to a sustainability rating. In promoting our suppliers' best-in-class, most sustainable innovations, we are able to bring further transparency to our product offer and help reduce our impact on the planet.
Close collaboration with our suppliers is key, and by investing more than €2bn in modernizing our supply chain and a further €1bn into our global digital platform, we are committed to delivering best-in-class service to our customers, all whilst reducing CO2 emissions and waste in line with our targets approved by the SBTi.
Siemens Sustainable Design
Learn all about their Robust Eco Design (RED) approach, which provides the foundation for integrating eco-design systematically into product development here.
Learn more about Siemens' Smart Building Solutions.