Schneider Electric is the Top International Corporate Citizen in Canada for 2023
July 6, 2023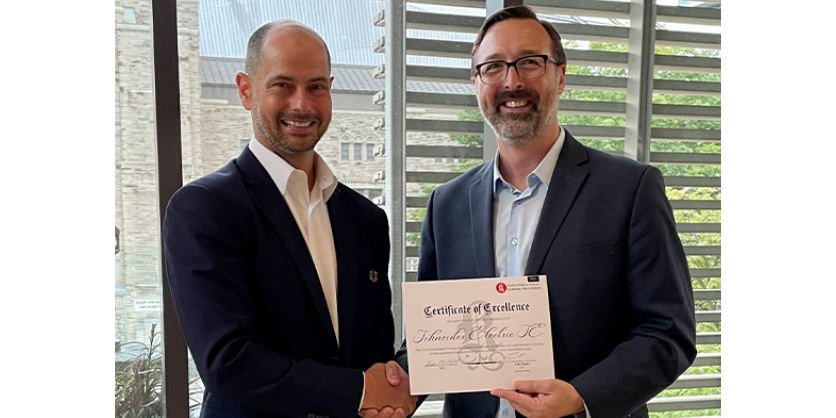 Schneider Electric, the leader in the digital transformation of energy management and automation, has earned first placement on Corporate Knights' 2023 list of Top International Corporate Citizens in Canada.
This marks the third consecutive time that Schneider Electric has been named to this list, which recognizes Canadian subsidiaries that have earned over $1 billion in revenues and who ranked highest on Corporate Knights' previously-released Global 100 Most Sustainable Corporations in the World (announcement).
"We are delighted to be recognized as the leader in corporate citizenship as this reaffirms our sustainability vision and emphasizes the importance of consistency, commitment and concrete actions," said Adrian Thomas, Country President, Canada, Schneider Electric. "This award salutes the collective achievements that our team across the country lead each and every day – and to the global directives that empower our business to become a leading corporate citizen in Canada and worldwide."

Adrian Thomas
Country President, Canada, Schneider Electric
Schneider Electric released its 2022 Schneider Sustainability Impact (SSI) results earlier this year, disclosing the company's efforts in advancing Environmental, Social and Governance (ESG) commitments, linked to the United Nations' Sustainable Development Goals (SDGs). The SSI framework includes 11 global targets, validated by the Science-based Target Initiative, and cascade to local goals. In Canada, Schneider Electric employees are empowered to shape local initiatives for the communities in which they work and live, including the following three areas:
Act for Green: 25+ Sustainability Ambassadors have volunteered to steer activities across Schneider Electric's sites to reduce the consumption of energy, waste, water and transport CO2.
Energy Efficiency: Schneider Electric provides customers and partners with technology to manage energy efficiency in their operations – and also optimizes its own facilities to effectively monitor and manage energy use.
Community Impact: Employees are actively involved in community programs to support home builds, reforestation activities, transitioning communities to clean energy and many other initiatives from coast-to-coast.
To learn more about these and other activities, visit https://www.se.com/ww/en/about-us/sustainability/local-commitment.jsp
Related Article
Schneider Electric and Toronto Metropolitan University held a live panel event at TMU's Centre for Urban Energy to discuss the future workforce, as well as provide insight into the Schneider Electric Smart Grid Laboratory.